A donor advised fund (DAF) is a convenient and flexible way for a donor to make gifts with the intent to distribute the gifts to qualified charitable organizations in the future.
The only requirement for a DAF is an initial gift of at least $5,000 and the completion of the DAF form. Gifts of cash, stock, real estate or any other appreciated assets may be used to establish a DAF. Once established, gifts of any size may be made to the DAF at any time in order to maximize the tax benefits of the donor.
How do I use a DAF?
Gifts are made only at the donor's discretion to the qualified recipient of the donor's choice.
How are gifts made through a DAF recognized by the receiving charity?
The donor(s) may remain anonymous or they may wish to publicize the gift. It is completely up to the donor's discretion. The Foundation will work with the donor to ensure his or her wishes are met.
The Kirklands and Taylors turned their PASSION INTO ACTION with a Donor Advised Fund.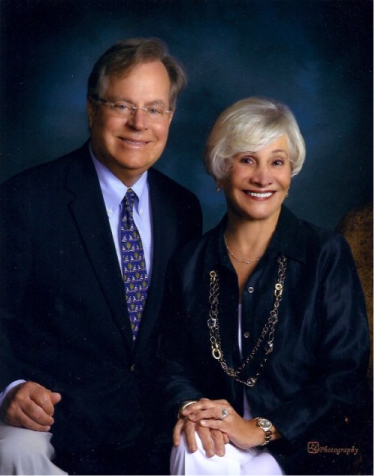 Alice and Carl Kirkland
With the transfer of a piece of property to the Foundation several years ago, Alice and I opened our Donor Advised Fund with the West Tennessee Healthcare Foundation. We have continued to give to it each year, and the staff handles the disbursements to the charities we support.
Glory to God Fund
"Ab and I have always tried to give back to the communities which have given us so much. With our Donor Advised Fund at the West Tennessee Healthcare Foundation, we are able to make donations to our fund and the staff disburses grants to our favorite charities throughout the year. This has been wonderful and simplifies our giving."

Elizabeth Taylor
If you are interested in starting a donor advised fund at the Foundation, please contact Beth Koffman at
(731) 984-2140 for more information.
---
NONDISCRIMINATION NOTICE STATEMENT
West Tennessee Healthcare (WTH) does not exclude, deny benefits to, or otherwise discriminate against any person on the grounds of race, color, national origin, age, religion, disability, Limited English Proficiency or sex, including discrimination based on gender identity, sexual orientation, sex stereotyping or pregnancy in admission to, participation in, or receipt of the services and benefits under any of its programs and activities, whether carried out by WTH directly or through a contractor or any other entity with which WTH arranges to carry out its programs and activities.
For further information about this policy, contact Amy Garner (731) 541-9914.