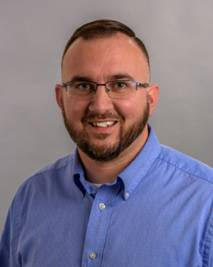 "We would like to praise Jason Ballard of Patient Transportation.  Jason is a great employee every day, but recently he really went above and beyond.
A patient came to Admitting around 5:30 AM.  We aren't sure how the patient managed to walk to Admitting without falling. He told us that he had to lie down before he fell down, and proceeded to lie across several chairs.  We called the department where the patient had an appointment, but he had arrived early and they were not open.  We tried helping him into a wheelchair to take him to his appointment location, but his back hurt too much to let him sit anywhere.
We called Patient Transportation and Jason Ballard answered.  We explained the reason we needed a stretcher brought to Admitting and Jason immediately brought it himself.  The ER sent two staff to help get the patient on the stretcher, then Jason went to the other end of the hospital to get pillows to elevate the patient's legs so he would be more comfortable.
As time approached the patient's appointment time, we put in an order for Transportation to take him to the appointment location.  When the transporter arrived there, it was still too early and no one was there to take care of the patient.  He couldn't be left alone on a stretcher as it would be a fall risk. The transporter called Jason, who voluntarily went to sit with the patient for about 15 minutes until the patient could have his evaluation.
From personally bringing a stretcher, to getting pillows, to going back and sitting with the patient, we really appreciate Jason.  He went extra miles for this patient!"
Kay Coleman and Taylor West
Admitting, Jackson-Madison County General Hospital