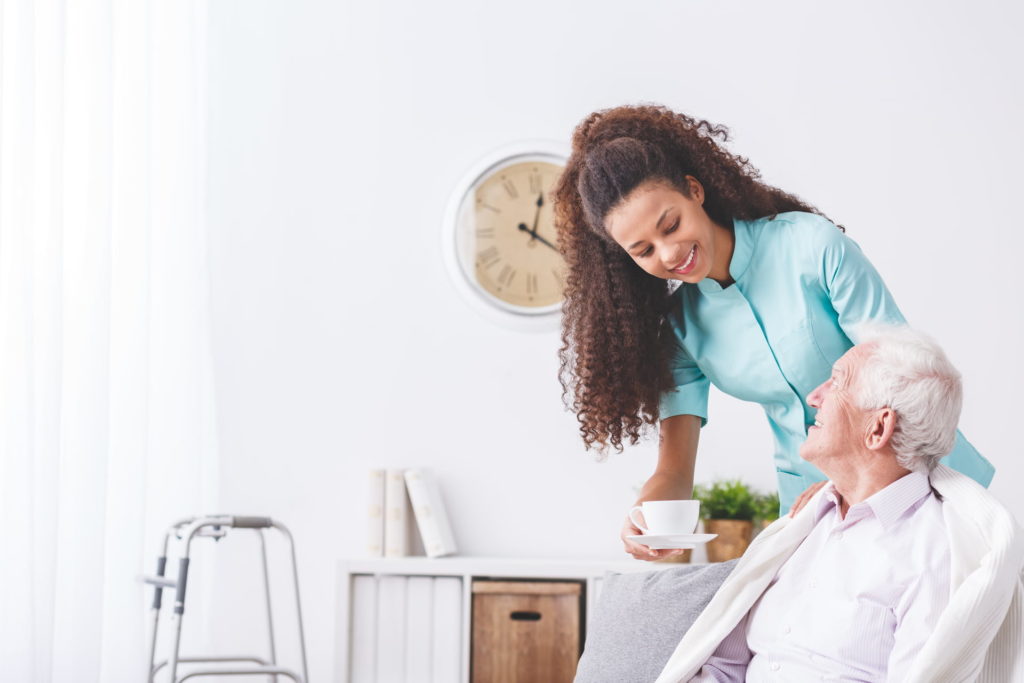 Helping Healing Through Volunteering
Application Forms
Thank you for your interest in becoming a volunteer at Jackson-Madison County General Hospital! There are over several hundreds of active volunteers who help patients, visitors, and staff each day. Volunteers are people of all ages, from all walks of life, both men and women, who enjoy being of service and helping others.
JMCGH seeks excellence in all areas of care, including in our volunteers. Before becoming a volunteer there are a few steps that you will need to complete. Before you begin to complete the 8 steps to become a volunteer we recommend that you ask yourself these quick questions to ensure that you can fulfill this role.
Are you out of high school and over the age of 18? (If you are under 18, please see Junior Volunteer information)
Do you have time available and the desire to give back to the patients and families of JMCGH?
Have you carefully considered your schedule and know that you can commit to volunteering once a week for 4 hours for at least 3 months?
Will you treat your volunteer responsibilities with the same respect that you do work obligations, committing to serve on a regular day and time?
Do you enjoy working in new situations, taking on difficult duties, or helping in additional ways based on the needs of the people around you?
Are you comfortable making repeated trips to JMCGH to complete volunteer interviews, medical checks, and training? (This may total as many as 5 trips to the hospital.)
Do you have a positive attitude that is required to be a part of this culture?
If you answered "yes" to all, please continue to read the next grouping of statements below. If you answered "no" to any of these questions, it is possible that our organization may not be the right fit for your volunteering goals.
I hope that my volunteer work will lead to a paying job at JMCGH.
I hope to expand my social networking skills.
I want to gain clinical experience in an area in which I am pursuing a paid position or career.
If any of the statements above are true, then it may be possible that our organization may not meet your individual goals as a volunteer. However, we invite you to consider serving our patients in other equally valuable ways which still demand a significant time commitment on your part.
8 Steps to Become a Volunteer
Print and complete the Volunteer Application once completed mail your application to Jackson-Madison County General Hospital, Guest Resources; 
620 Skyline Drive, Jackson, TN 38301.
The Coordinator will contact you to complete a short interview.
Attend a 7-hour hospital orientation.
Pass a criminal background check.
Provide copies of immunization records at orientation.
Complete the 2-step TB Skin-test as part of orientation.
Attend first-day training.
Volunteer 4 hours per week for at least 3 months.
---
NONDISCRIMINATION NOTICE STATEMENT
West Tennessee Healthcare (WTH) does not exclude, deny benefits to, or otherwise discriminate against any person on the grounds of race, color, national origin, age, religion, disability, Limited English Proficiency or sex, including discrimination based on gender identity, sexual orientation, sex stereotyping or pregnancy in admission to, participation in, or receipt of the services and benefits under any of its programs and activities, whether carried out by WTH directly or through a contractor or any other entity with which WTH arranges to carry out its programs and activities.
For further information about this policy, contact Amy Garner (731) 541-9914.