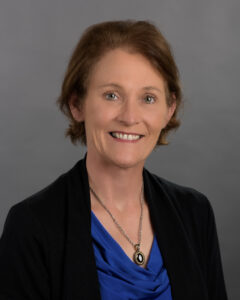 Where are they?" an elderly patient wondered, getting more and more nervous.  It had been a long day.  She was finished with her tests at the West Tennessee Imaging Center and was waiting on a transportation van to arrive to take her home to another county.  They said they would arrive 15-20 minutes after she called them, but that time had long passed and it was almost time for the Imaging Center to close.  Where could they be?
Angie Barker, Patient Access Rep at the Imaging Center, made another call to the patient's transportation provider.  Once again she was told that the van would arrive in 15-20 minutes, but Angie could see that the patient was getting worried.  Angie made a decision.  Even though it was time for her to get off work, she was not going to leave until her patient's transportation arrived.  Angie called her husband to let him know that she would be late getting home, and that they would be leaving later than expected for their weekend getaway in Nashville.
Another hour went by, as well as additional calls to the transportation service, but still no van arrived.  Angie sat with the patient and they talked about family, gardens and many other topics of interest.  Into the second hour of waiting, Angie retrieved leftover pizza she had for lunch and made an impromptu picnic for the patient and herself.  They sat and ate and continued their conversations.
After almost three hours of waiting, it was clear that the transportation van was not coming.  Angie called her supervisor for guidance in helping this patient get home. Calls were made to a social worker and arrangements were made for a taxi to take the patient home.  The patient was so relieved that she had tears in her eyes.  Angie continued to wait with her until the patient was safely on her way home – almost three and a half hours after their odyssey began.
Angie hurried home after her patient left. She and her husband were able to make it to Nashville by 1:30AM – a good, if late, start to their weekend together.  "It didn't matter that we were late getting to Nashville.  I was not going to leave that sweet woman until I knew that she had transportation home.  I could see how worried, anxious and alone she was, and I was not going to leave her. Seeing the look of relief on her face when her transportation arrived was worth it all.  That made my day!"  And you made her day, Angie, by putting her welfare first, and using your own personal time to do it.  Thank you for your caring and compassion that got this patient through a trying time and let her know that she was not alone.