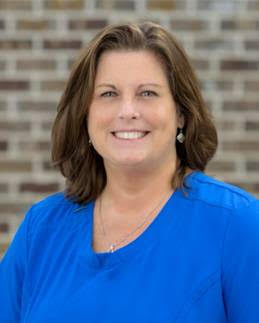 Camille Thompson's workday at West Tennessee Medical Group Primary Care Halls was over. She was pulling in her driveway at home when her phone rang.  It was one of her co-workers letting her know that a lab had called the clinic trying to reach one of their long-term patients.  They had lab results that were critical.  The patient needed immediate medical attention, but no one had been able to reach her in the past hour.
After getting the patient's address, Camille did a Google search and found the patient lived only a few miles away.  She immediately backed out of her driveway and headed toward the patient's home.  When she arrived, the patient answered the knock at her door.  She explained to Camille that she had heard the phone ringing, but just didn't want to be bothered with it.
Camille quickly explained the patient's lab results to her.  "We have to get you to the hospital right now," Camille told her, and urged her to get her things so Camille could drive her to the hospital. Camille called her co-worker to let her know that she had located the patient.  Fortunately, the co-worker had also located close relatives of the patient and they were on their way to take her to the hospital. Camille waited with the patient, keeping an eye on her, until her relatives arrived.
We asked Camille what motivated her to leave her own home at the end of a long work day and rush to locate this patient.  "We're a very loving clinic and the patients are like family to us.  We just love them!  We would do the same thing for any of our patients," Camille explained.  Thank you for going the extra "miles," Camille, to find this patient and help keep her safe!