Winter in the South means plenty of cold days ahead but that does not mean your workout routine has to change. Staying physically active is one of the best ways to improve your mental and physical health and keep yourself on track to reach your fitness goals especially in the new year. But what do you do when the temps dip down and it's just plain cold out, read on for some tips to stay active when it's cold out. 
"Regardless of how you do it, just remember to move more and sit less," said LIFt Wellness Center's Miki Martin. "If you keep up your physical activity in the winter, you're more likely to have the health and mobility to really enjoy the warmer weather when it returns."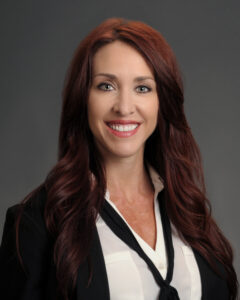 While exercising outside in the winter can be perfectly safe, it does require some extra precautions. 
Dress Appropriately. One of the most critical aspects to safely exercising in the cold is dressing in layers, with three being the magic number: an inner layer touching your skin that draws sweat to the outer layers; a middle layer that serves as your main insulator; and a light outer layer that repels wind and rain while allowing moisture from your body to escape. The main purpose behind layering your clothes is that it enables you to remove items as you heat up, then put them back on when you cool down. Cover your head, face, and hands to retain more heat. If you exercise at night, remember to wear reflective gear so that drivers can see you.
Warm up. Warming up with a series of dynamic movements is even more important during the winter months. You want to be sure to spend 5-10 minutes taking the body through some full range of motion movements. This will increase core temperature and increase blood flow to the muscles making them less susceptible to injury. Save the static stretching for the cool- down when the muscles are already warm.
Fluids and Fuel. Dehydration isn't just a hot-weather phenomenon. In fact, it may be more of a concern when the temperature drops. The best thing to do is drink before, during and after you exercise. If you will be exercising in the cold for more than an hour, it's important to eat a few snacks to maintain your blood sugar levels. 
If you just do not want to brave the elements, there are plenty of other ways to stay active besides reaching for the remote. 
Join a Fitness Class. If your workout typically takes you outdoors like running or biking, look for some indoor alternatives. Many local gyms run winter specials. The average spin class can burn anywhere from 300 to 800 calories depending on the intensity and your body weight. If cycling isn't your thing, try a low- or high-impact aerobics class to keep your heart pumping like it would during an outdoor run. 
Indoor Sports. Mix it up and look to join an indoor rec league in your area. These sports not only offer physical benefits they also promote social interaction, which is also important to your overall health.
At-Home Gym. You don't have to have thousands of dollars' worth of equipment to turn your home into a gym. Jumping rope, running in place, and jumping jacks are all great cardio options that require little space and no fancy equipment. Combine multiple strength and cardio exercises together to create your own circuit, many of which can be done with no equipment. Circuit workouts allow you to cycle through several exercises keeping things interesting and allow you to get maximum results in a smaller amount of time. There are plenty of resources online that supply a variety of fun workout videos and exercises including yoga, strength training, aerobics and other body-weight exercises.
Just Get Moving. Running or walking the stairs in your house or apartment building can be a great cardio and leg workout. If you're feeling adventurous, try climbing two steps at a time. When walking outside is not an option, try going to the mall. Turn up the music and dance around your home. And if you can get the rest of our family to join you, even better. 
LIFT Wellness offers many classes as well as indoor activities that can keep you moving when it is cold, or the weather isn't cooperating. They also have programs designed to help you eat healthier. To learn more about what the LIFT Wellness Center has to offer, click here.