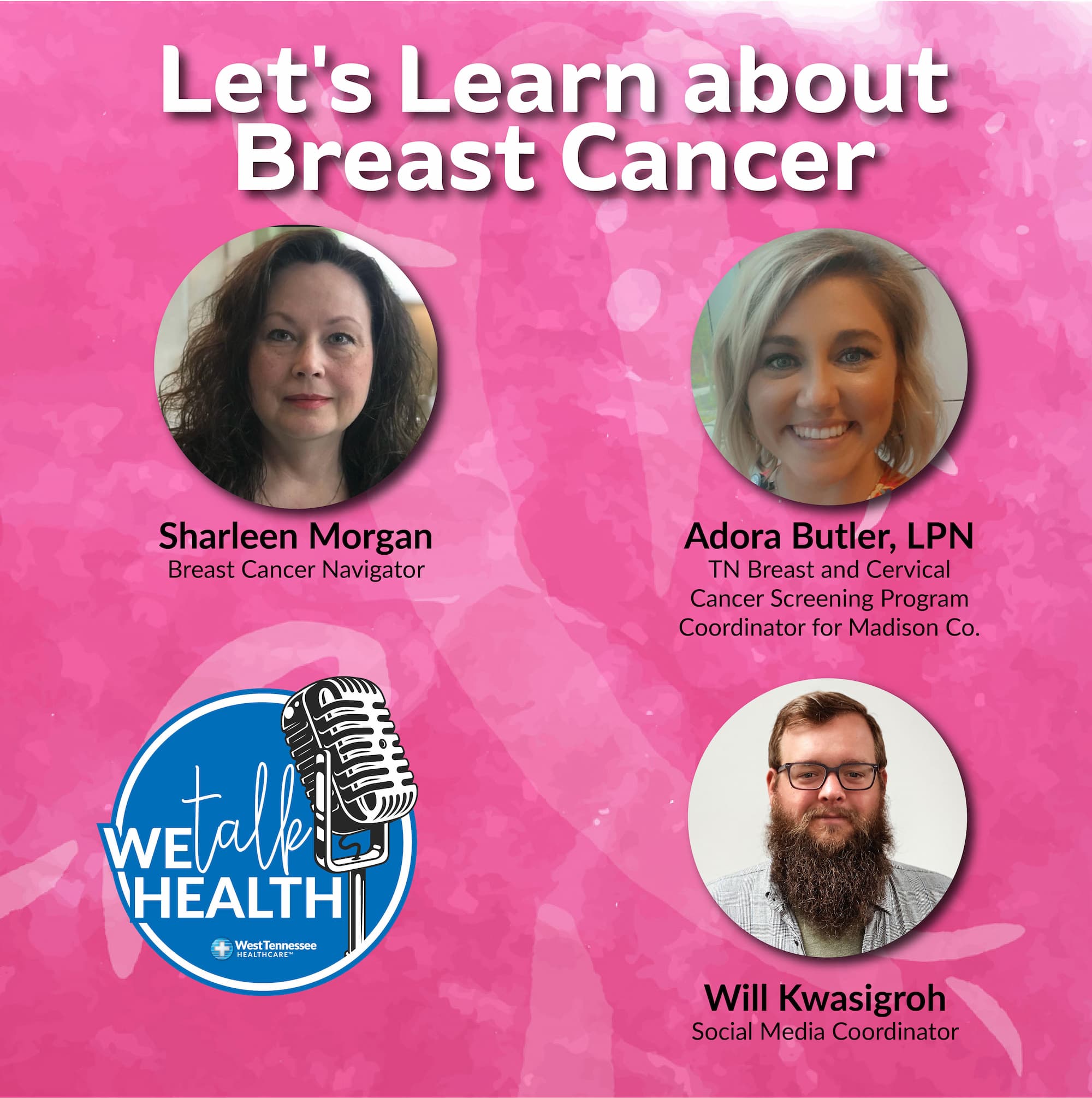 On this episode of We Talk Health, Sharleen Morgan and Adora Butler come in to talk about breast cancer awareness. They explain their roles at Kirkland Cancer Center and talk about an upcoming breast cancer screening event that's happening in October. Why is breast cancer awareness so important? Tune in to find out!
If you'd like more resources, visit breastcare.org.
Hosts:
Will Kwasigroh
Social Media Coordinator
Sharleen Morgan
Breast Cancer Navigator
Adora Butler, LPN
TN Breast and Cervical Cancer Screening Program Coordinator for Madison Co.