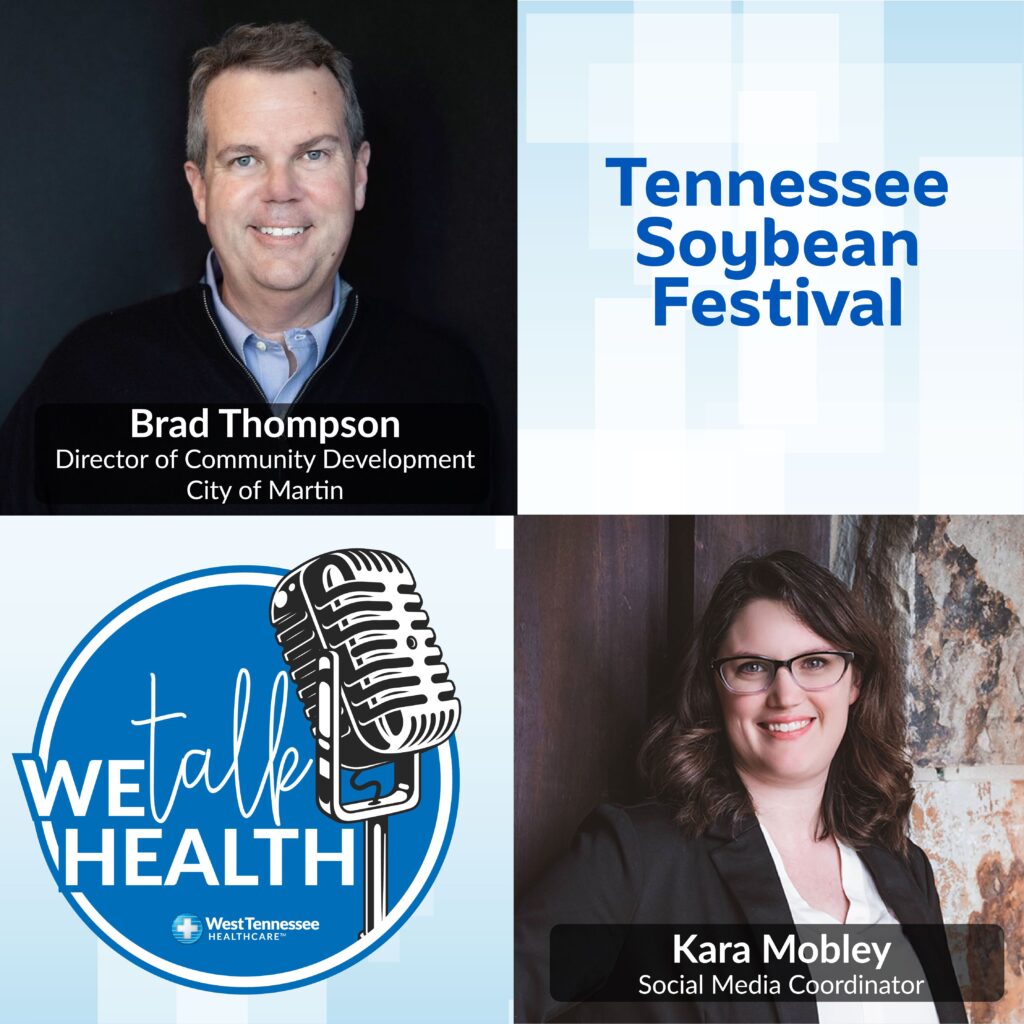 This episode of We Talk Health is all about the Tennessee Soybean Festival held in Martin, TN. This is the 30th anniversary of the festival. Brad Thompson, Director of Community Development joins us to talk all about the festival. From its humble beginnings to the importance of the soybean and how the festival has grown over the years. Plus this year's entertainment includes Cheap Trick, Brothers Osborne and Russell Dickerson. Tune in to learn more!
Tickets for the concerts are on sale now at www.tnsoybeanfestival.org
Event dates – Sept. 7th-9th. All info can be found on the website, or call Martin City Hall at 731-587-3126.
Guest:
Brad Thompson
Director of Community Development, City of Martin
Host:
Kara Mobley
Social Media Coordinator