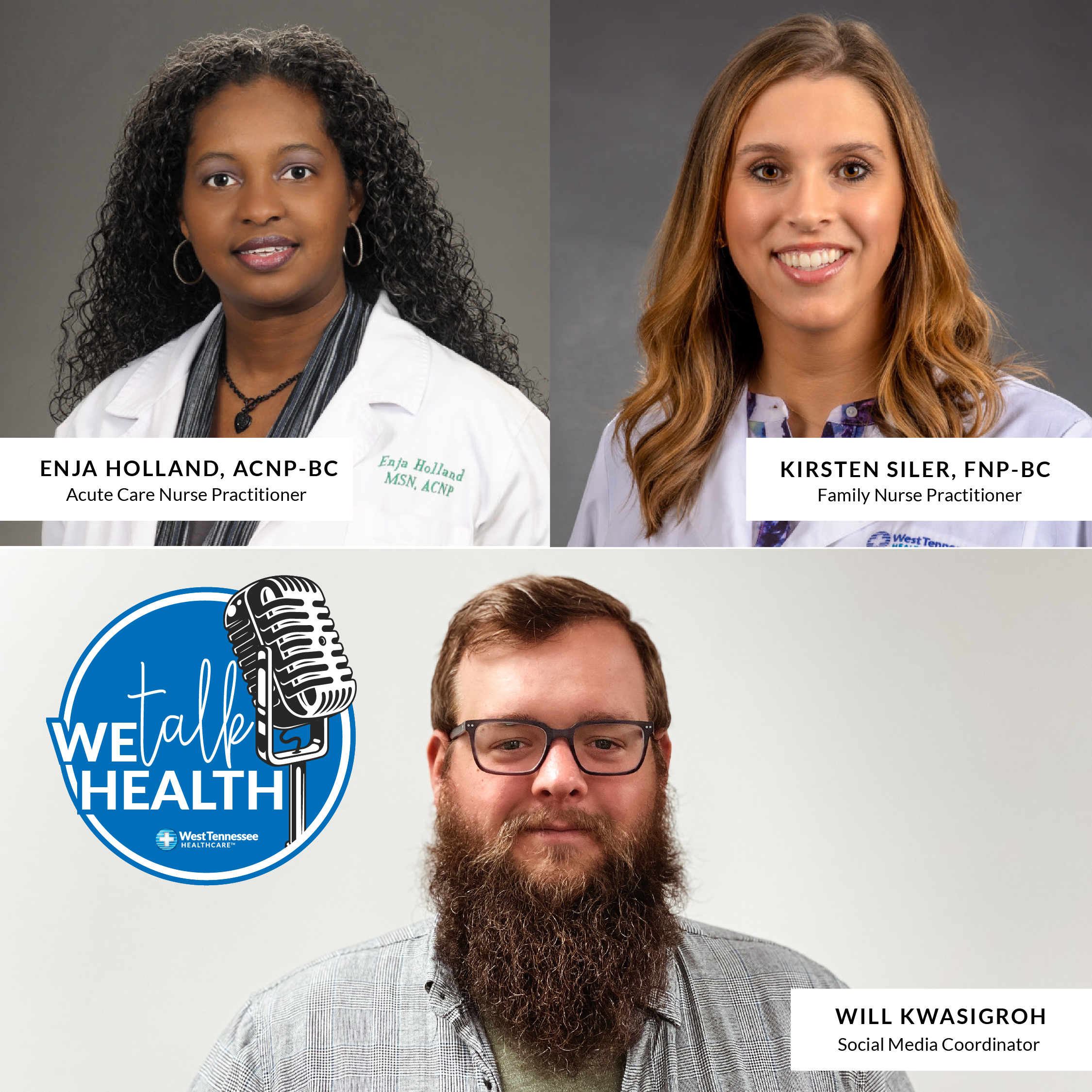 On this episode of We Talk Health, Will Kwasigroh interviews Enja Holland and Kirsten Siler about pacemakers. What are pacemakers? How do they work?
Will I be able to live a normal life if I need one? All of these questions and more are answered. Tune in!
If you have any additional questions, feel free to give the Heart Rhythm Clinic a call at 731-541-3310.
Hosts:
Will Kwasigroh
Social Media Coordinator
Kirsten Siler, FNP-BC
Family Nurse Practitioner
Enja Holland, ACNP-BC
Acute Care Nurse Practitioner