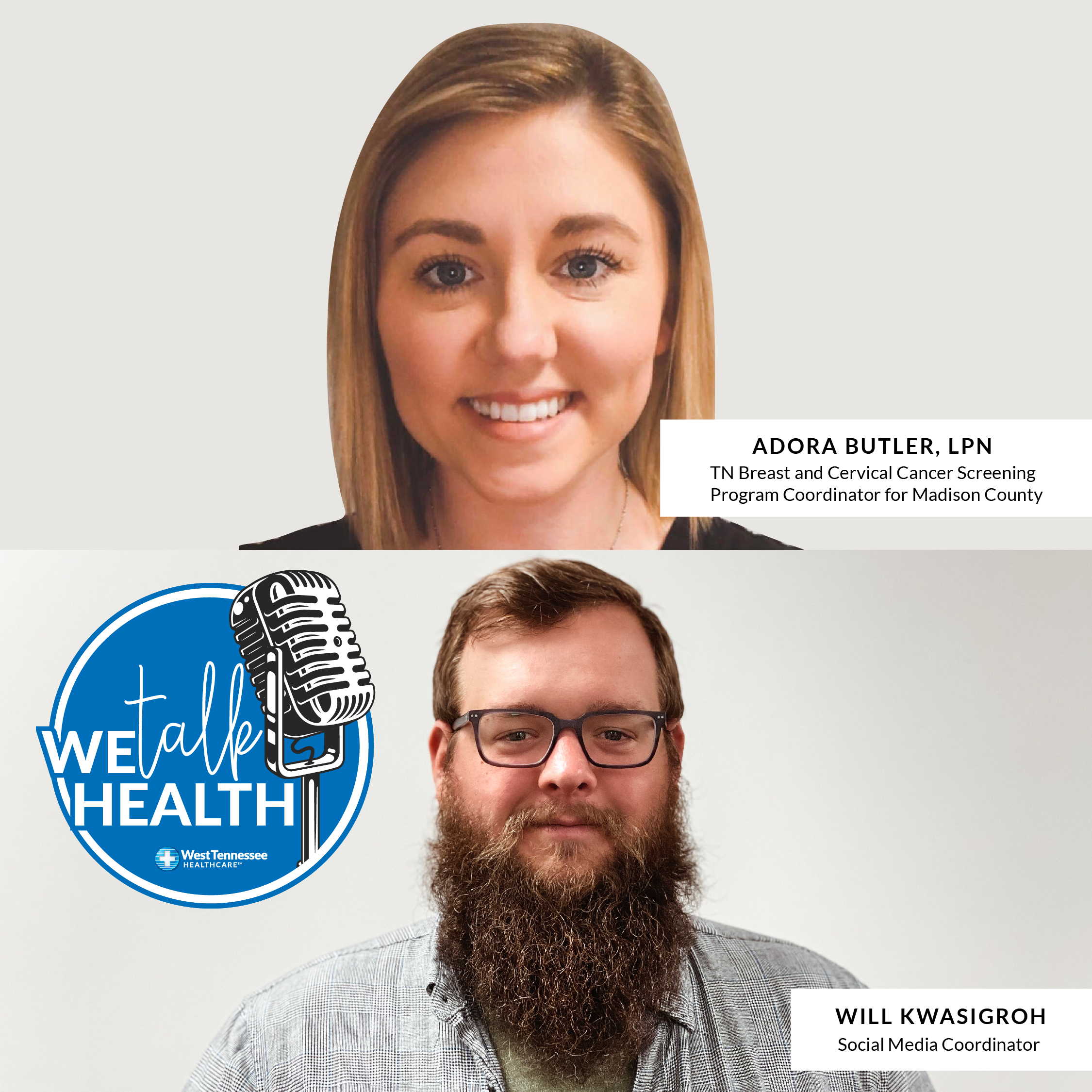 On this episode of We Talk Health, Will Kwasigroh interviews Adora Butler about the TN Breast and Cervical Cancer Grant that is offered through Kirkland Cancer Center. Adora talks about the grant, who is eligible to use the grant, what the grant covers, and how someone may utilize the grant for their healthcare needs. Tune in to find out more!

If you have any additional questions, give Adora a call at 731-541-4161, and she can answer any questions you may have!
Hosts:
Will Kwasigroh
Social Media Coordinator
Adora Butler, LPN
TN Breast and Cervical Cancer Screening Program Coordinator
for Madison Co.