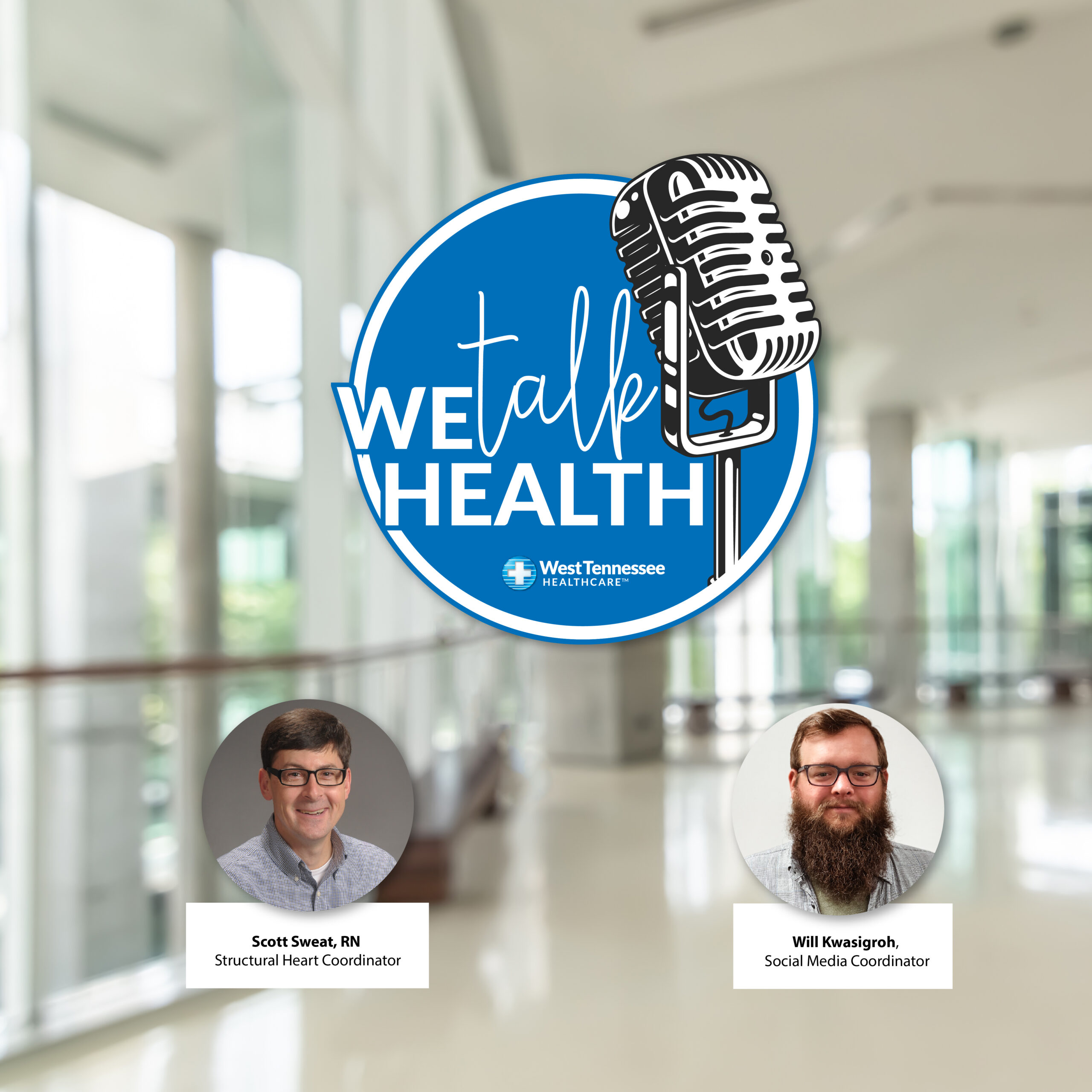 On this episode of We Talk Health, Will Kwasigroh interviews Scott Sweat of the West Tennessee Healthcare Heart and Vascular Center about the TAVR Procedure.
TAVR Stands for Transcatheter Aortic Valve Replacement and has quickly become a popular procedure when it comes to heart health. What is involved with the procedure?
Who could benefit from it? How long does it last? All of these questions and more are answered here. Tune to learn!
Hosts:
Will Kwasigroh
Social Media Coordinator
Scott Sweat, RN
Structural Heart Coordinator