Medical Center EMS
When a medical emergency happens, time is of the essence. That's why West Tennessee Healthcare Emergency Medical Services (EMS) is available to help quickly when you need it most—in an emergency.
Offering Access to EMS Transport Across 6 Counties
When emergencies arise, it's crucial to seek care quickly. West Tennessee Healthcare EMS and transportation provide ambulance services for emergent and non-emergent medical situations across six counties. In addition to EMS, West Tennessee Healthcare transportation also provides care and transport for patients unable to drive themselves to and from medical facilities.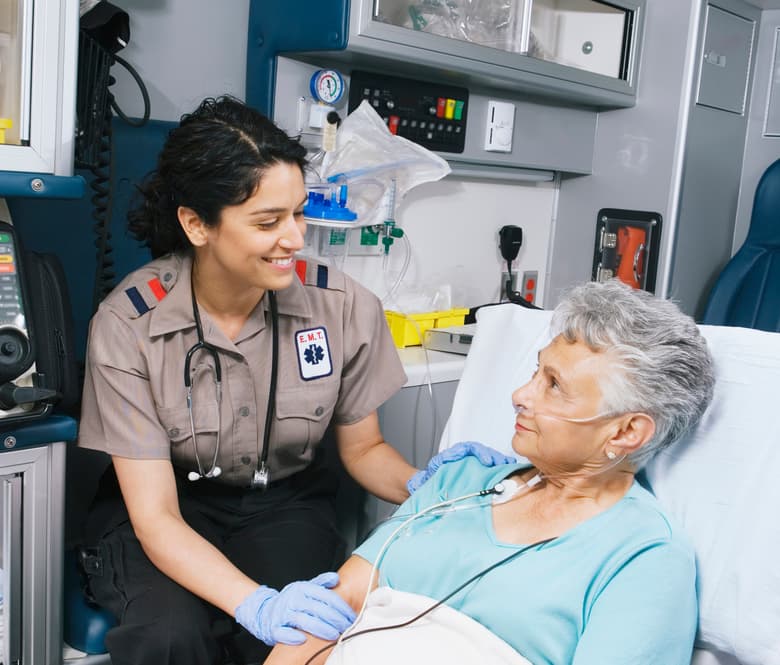 The Crucial, First Line of Care
We ensure you get the care you need in an emergency. Our EMTs and paramedics provide basic and advanced life-saving measures to ensure patients get the appropriate level of care—and that they get to an emergency department quickly.
West Tennessee's First Choice for EMS
West Tennessee Healthcare EMS is a reliable provider of emergency transportation services in our area. In addition to 24/7 services, patients can trust the level of care they'll receive through EMS:
Highly qualified team of EMTs, paramedics and critical care paramedics
Ambulance services across a six-county region in West Tennessee
Commitment to the highest quality of care
Non-emergent transportation to and from medical facilities