You know you need to exercise regularly, but it can be hard to find the motivation and the time. Your kids need exercise, too. So, why not make family fitness a regular occurrence in your house?
The numbers are pretty sobering. The obesity rate is on the rise in the United States, including among our children. In fact, childhood obesity is more than three times more common now than it was in the 1970s.
More than that, though, many of us are overweight or at the least, out of shape, because we live very sedentary lifestyles. We spend more time in front of our computers, tablets and TVs than we do moving around.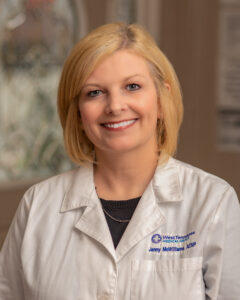 That adds up to a significantly increased risk of developing many health conditions.
But you can take steps to lower your risk and that of your children. Making family fitness a priority is the best first step.
Read on as Jenny McWilliams, nurse practitioner with West Tennessee Medical Group, shares some tips on getting your family active.
Why Family Fitness Is Important
Regular physical activity is beneficial to every person of every age. It lowers the risk of developing health conditions, helps us maintain a healthy weight, improves mood, increases productivity and keeps the body functioning optimally.
For kids, there are even more benefits. People who are physically active in their childhood are far more likely to remain at a healthy weight as they age and remain active as they get older. It's all about developing healthy habits.
But physical activity also benefits kids' learning and development. Children who are physically active often do better academically and have better behavior in the classroom.
Family Fitness: How Much Is Enough?
Let's start with the basics. How much physical activity should you be regularly fitting into your family's schedule?
There are two different sets of guidelines—one for kids and one for adults. Adults should aim for at least 150 minutes of moderate physical activity or 75 minutes of strenuous activity each week. Assuming you're being moderately active, that adds up to just more than 20 minutes per day.
Kids, though, need more physical activity each day. The American Academy of Pediatrics and the Centers for Disease Control and Prevention recommend that kids and teens get at least 60 minutes of moderate to vigorous exercise daily.
So, if you're working on being active together, you may want to aim for hour-long activities or smaller bursts of activity that add up to an hour a day. 
4 Ideas for Family Fitness
The key to getting everyone to participate in family fitness activities is to find activities you all actually enjoy! After all, if something is fun, you're far more likely to want to do it again.
We have a few suggestions:
Make a family walk or bike ride a part of your normal routine.

Habits tend to stick when you do them routinely, so choose some type of activity that can easily be performed in your backyard or around the block. Then, make it part of your routine! Take a walk around the neighborhood after dinner each day, or make a family bike ride an every weekend occurrence.



Use seasonal activities as a way to mix things up.

Doing the same thing over and over again isn't always the most interesting, so look for opportunities to fit seasonal fun into your family fitness! That could be picking apples or strawberries together, making your way through a corn maze in the fall, swimming in the river or a pool in summer, or having a snowball fight in winter.

Find small moments of family fitness.

Exercise doesn't always have to be a formal activity, and it doesn't have to be done in hour-long segments. Being more active as a whole will help keep your entire family healthier. Have a dance party in the living room. Bring out a game of Twister. Spend time swinging in the backyard. Build and traverse an obstacle course in the backyard or even the living room.

Explore the Great Outdoors. We have some gorgeous scenery in Tennessee, and summer is prime time to explore it! Plan out some family activities that let you enjoy being outside and staying physically active, while still practicing social distancing. Hiking, biking and swimming are all activities you can usually enjoy in abundance in local and state parks

 and bodies of water. Extra bonus? The entire family will end the day so tired you'll sleep like champs!
Is your child's checkup—or your own—past due? It's still important to keep up-to-date on well-person checkups, so schedule your appointment today! FIND A PROVIDER HERE