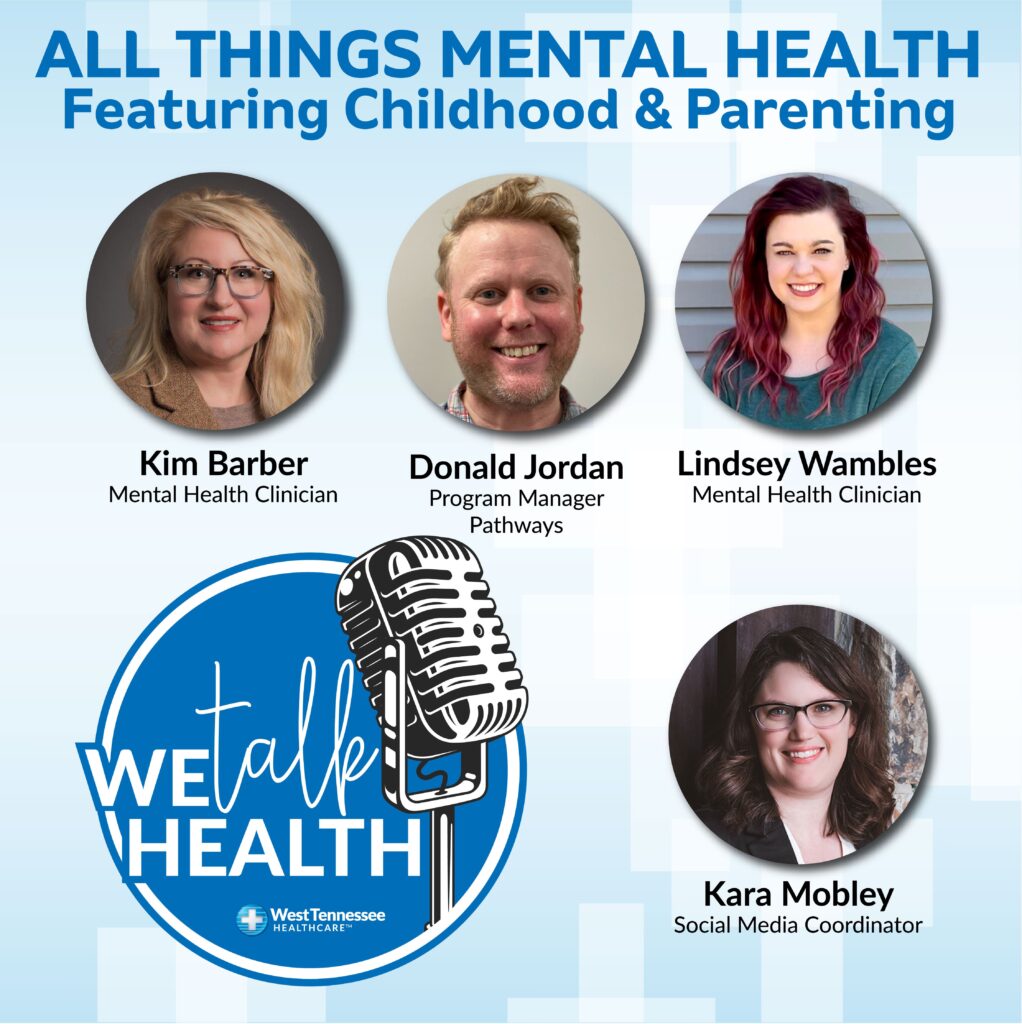 On this episode of We Talk Health, Donald Jordan, Kim Barber and Lindsey Wambles with Pathways are in studio to discuss all things mental health and Parent-Child Interaction Therapy.
What's new in the Pathways department? What is play therapy? How can you get in touch with our new Psychiatry & Counseling office? All of these questions and more are answered.
To request an appointment, call our Psychiatry & Counseling office at 731-265-6450.
Guests:
Donald Jordan
Clinical Program Manager
Kim Barber
Mental Health Clinician
Lindsey Wambles
Mental Health Clinician
Host:
Kara Mobley
Social Media Coordinator
Resources:
Locations: Select "Behavioral Health Centers"
NEW Psychiatry & Counseling Office
1270 Union University Dr. (same building as our primary care office)
Phone #: 731-265-6450
Links to Flyers: