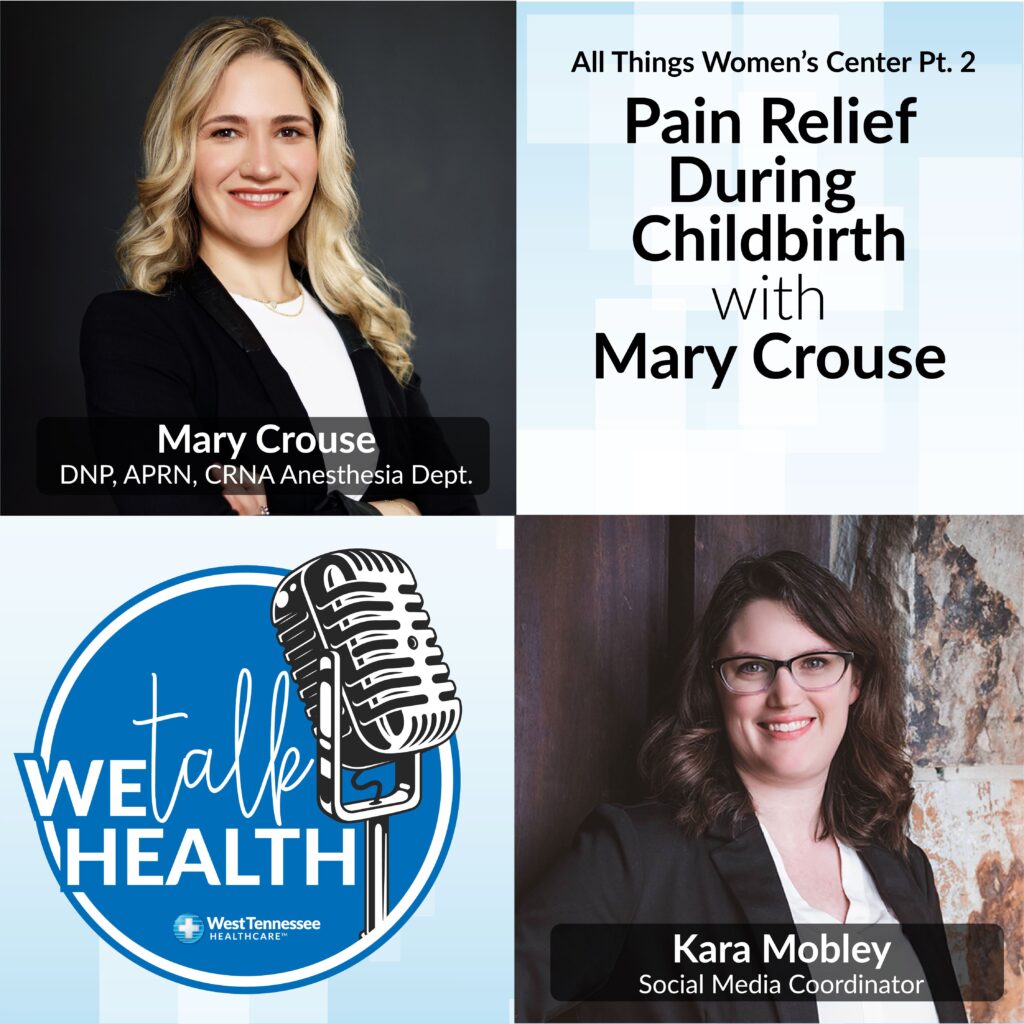 This episode of We Talk Health is part two of ep. 162 – All Things Women's Center. Mary Crouse, DNP, APRN, CRNA, joins us to give a deep dive into all the pain relief options when delivering a baby in the hospital.
Did you know that Jackson-Madison Co. General Hospital offers 24/7 in-house OB anesthesia? What is an epidural? Find out by tuning into this episode!
Guest:
Mary Crouse
DNP, APRN, CRNA – Anesthesia Dept.
Host:
Kara Mobley
Social Media Coordinator
Resources:
All Things Women's Center Pt. 1 – CLICK HERE
Women's Center Class Offerings – CLICK HERE