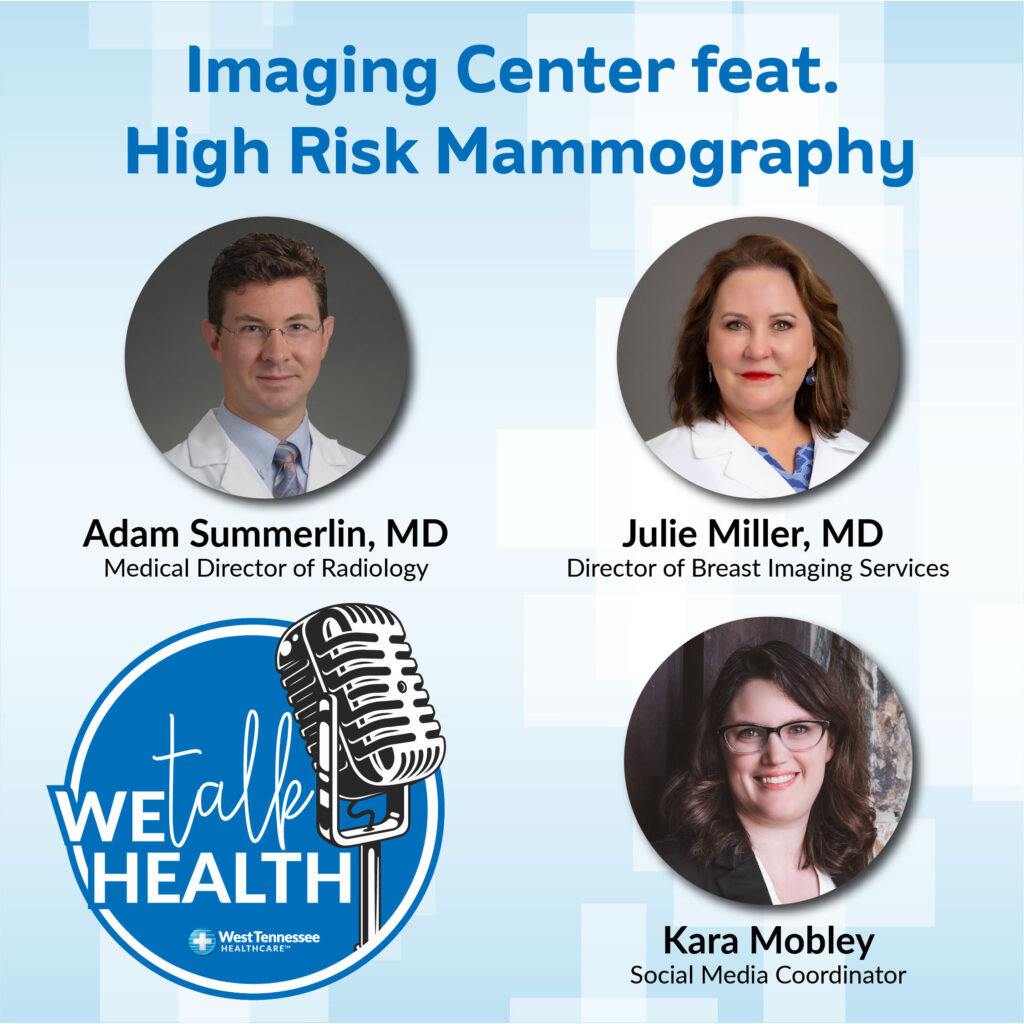 On this episode of We Talk Health, Dr. Adam Summerlin returns to share what's new at the Imaging Center, and we introduce you to Dr. Julie Miller, who is the Director of Breast Imaging Services.
What does a radiologist do? What is a high-risk screening and who is it for? What's new in imaging and mammography? Find out all this and more!
If you'd like to schedule an appointment to have a mammogram, give the West Tennessee Imaging Center a call at 731-541-8850.
Guests:
Adam Summerlin, MD
Medical Director of Radiology
Julie Miller, MD
Director of Breast Imaging Services
Host:
Kara Mobley
Social Media Coordinator
References:
– Podcast Ep 121. – Mammography Self Referal – CLICK HERE
– Breast Cancer Risk Assessment Tool – CLICK HERE
– Society of Breast Imaging – End the Confusion