When you're under the weather, you visit the doctor. The same goes for when you've experienced an injury of some type. But did you know you should also be visiting your medical provider for regular wellness checks?
That's right—you need to visit your medical provider even when you're well. In fact, those visits may be more important to your health than other visits.
But why? It's a common question, but one that's easily answered. The saying goes, "An ounce of prevention is worth a pound of cure."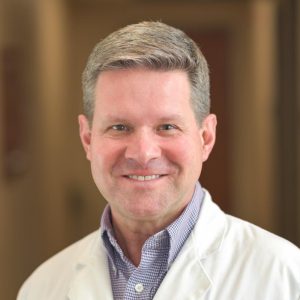 Ultimately, you want to prevent health issues, which means you need a baseline check on where your health stands and some guidance from a medical provider on ways you can improve it. That's why wellness checks are so important.
Seeing your medical provider when you're feeling well allows you to get a gauge on your overall health and wellness, ultimately preventing medical issues. Read on as F. Gregory Cox, MD, primary care provider with West Tennessee Medical Group, offers some added perspective.
The Importance of Wellness Checks
There are a lot of different names for this type of medical visit. You may have heard it called your "annual physical" or a "checkup." 
But regardless of what this appointment is called, it serves the same purpose. Seeing your medical provider on an annual basis allows him or her to keep a careful eye on your overall health.
During this checkup, your medical provider can do a thorough physical examination, talk with you about any symptoms or health issues you're experiencing, review your medical records, and recommend any age-appropriate health screenings.
This is important even if you see other medical providers, such as a cardiologist or an orthopedist. Seeing a primary care provider, such as an internal medicine physician or an OB/GYN, allows you to talk about your health in total, rather than in parts.
Your PCP can then coordinate with other medical providers as needed to ensure you have the care and screenings you need to stay healthy.
The best part? An annual wellness check is covered by most insurance plans as a "preventive health service." That means that it is typically free of cost to you.
Many of the screenings and other services your medical provider may recommend are also considered preventive, meaning they're also cost-free. This includes health screenings such as mammograms, colonoscopies and cholesterol panels, as well as routine immunizations such as the annual flu vaccine and the COVID-19 vaccine. 
Your medical provider can guide you through what specific tests and vaccinations you need based on a number of factors, including your personal health, your family medical history and your lifestyle habits. 
Why Now Is the Time to Schedule a Wellness Check
There's no doubt about it—2020 was strange. The first part of 2021 has been a little weird, too, as we wade through the lingering COVID-19 pandemic.
The last year has seen many of us spend much more time at home. Many people continue to work at home, and some children learn from home. We limit our interactions outside the household to avoid getting COVID-19.
Many people skipped routine wellness checks and other important health-related appointments. While the full effects of that aren't yet known, it's expected that delaying checkups and essential cancer screenings may lead to cancer and other conditions being diagnosed in later, less treatable stages.
It's time to flip the switch now. If you're overdue for a wellness check or a screening such as a mammogram, you aren't alone. According to the American Medical Association, more than 40 percent of people skipped medical care during the pandemic.
But it's important to get it on the schedule, even if you're feeling healthy.
As more and more people are vaccinated against COVID-19, every activity becomes safer. But there's no need to wait to visit your doctor. 
Has it been a while since you last had a wellness check? Make today the day you schedule an appointment!  Find a Provider