Although heart disease is sometimes thought of as a "man's disease" around the same number of women and men die each year of heart disease in the United States. Despite increases in awareness over the past decade, only 54% of women recognize that heart disease is their number 1 killer.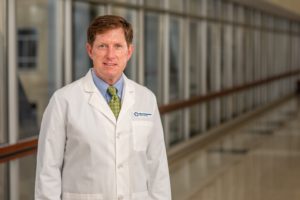 Two-thirds (64%) of women who die suddenly of coronary heart disease have no previous symptoms. Women are more likely to describe chest pain that is sharp, burning and more frequently
have pain in the neck, jaw, throat, abdomen or back. Symptoms may include:
Heart Attack: Chest pain or discomfort, upper back pain, indigestion, heartburn, nausea/vomiting, extreme fatigue, upper body discomfort, and shortness of breath.
Arrhythmia: Fluttering feelings in the chest (palpitations).
Heart Failure: Shortness of breath, fatigue, swelling of the feet/ankles/legs/abdomen.
Stroke: Sudden weakness, paralysis (inability to move) or numbness of the face/arms/legs, especially on one side of the body.
Risk Factors:
High blood pressure, high LDL cholesterol, and smoking are key risk factors for heart disease. About half of Americans (49%) have at least one of these three risk factors. Several other medical conditions and lifestyle choices can also put people at a higher risk for heart disease, including:
Diabetes
Overweight and obesity
Poor diet
Physical inactivity
Excessive alcohol use
To reduce your chances of getting heart disease it's important to:
Know your blood pressure. Having uncontrolled blood pressure can result in heart disease. High blood pressure has no symptoms, so it's important to have your blood
pressure checked regularly.
Talk to your healthcare provider about whether you should be tested for diabetes. Having uncontrolled diabetes raises your chances of heart disease.
If you smoke get help quitting smoking.
Discuss checking your cholesterol and triglycerides with your healthcare provider.
Make healthy food choices, being overweight and obese raises your risk of heart disease.
Limit alcohol intake
Lower your stress level and find healthy ways to cope with stress.
If you have questions or concerns about your heart and your heart health, we encourage you contact your primary care provider. If you don't have a PCP feel free to contact us at West Tennessee Medical Group GYN Specialists, at (731) 660-3344 and we can get you set up with a quality heart health care provider today.