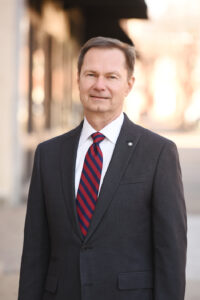 The West Tennessee Healthcare Foundation is a unique nonprofit: a Community Foundation. We do not have one focus, we have many and every one improves the lives of West Tennesseans.
Being the most versatile type of nonprofit, we have unique ways of helping donors achieve their charitable goals. Whether Donor Advised Funds, endowments or gifts of highly appreciated property, we can assist the donor achieve their objectives.
We have started off 2021 in a very positive way, by surpassing $50 million in assets. This has been a dream of our organization for several years.
Because of our growth, this year we will award grants to community causes of up to $30,000. Through the Community Impact Grants, we will be looking for cutting-edge, creative ways of impacting the lives of our community.
We will be expanding our funding for medications for the poor. Our Dispensary of Hope sites are expanding to Dyersburg, Tennessee with possible sites in Camden and Martin in the near future. This will help insure that those lacking funds will continue to have their needed prescriptions.
This year our endowments will award a record number of grants for scholarships and financial support for nonprofits. Much of our $50 million in assets are composed with endowments, providing the majority of grant dollars we distribute.
This will be the first year of the Pat Zarecor Endowment. Through her generous estate gift, Gibson County, Tennessee nonprofits will be receiving approximately $120,000 annually. Imagine the good work that will be done through her legacy.
Soon you will see a Hospice House constructed, in a beautiful area, for those needing quality end of life assistance. What a blessing it will be for so many in West Tennessee.
Through the years the Foundation has worked hard to build trust in the hearts and minds of our communities. We are grateful for the donors and volunteers. Continue to pray for our work in impacting lives.
Dr. Frank McMeen
President