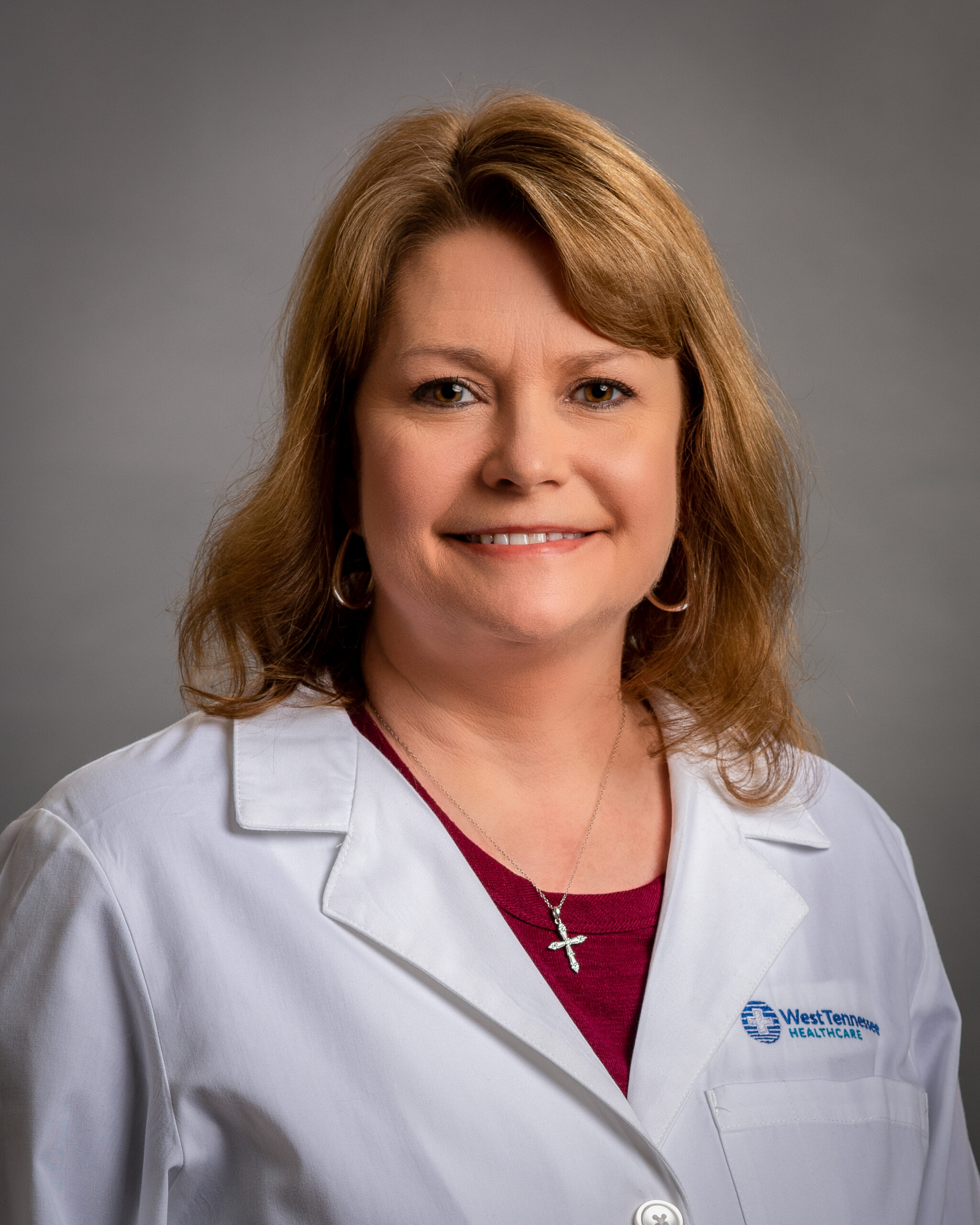 DYERSBURG, TN (December 13, 2021) – West Tennessee Healthcare recently welcomed Angela Quick,
FNP, to her new medical practice at West Tennessee Medical Group Specialty Care – Gastroenterology
(Dyersburg). She is accepting new patients at her office at 420 Wilkinson Drive, Dyersburg, TN. To
schedule an appointment with Angela Quick, FNP, call (731) 285-5133.
Quick is a lifelong resident of Dyer County. She attended Dyersburg State Community College and
received her Associate's Degree in Nursing in 2007. After working for years as an RN, she obtained her
Master's Degree from Frontier Nursing University in 2019.
She is passionate about educating clients regarding the importance of preventive care and helping them
improve health outcomes through education and management of various health conditions. Quick
especially enjoys building relationships with clients and their families.
"I enjoy providing care to patients in my hometown. I believe my experience working in Primary and
Urgent Care will be beneficial as I transition to the WTMG Specialty Practice of Gastroenterology. I am
looking forward to serving the people of West TN and working with West Tennessee Medical Group,"
she said.
West Tennessee Healthcare offers the latest techniques for the diagnosis and treatment of digestive
disorders including endoscopy at Jackson-Madison County General Hospital and Dyersburg Hospital.
With gastroenterology specialists at multiple locations across the region, the health system is dedicated
to offering patients comprehensive care for a full range of digestive health conditions—close to home.
West Tennessee Medical Group is the multi-specialty group practice affiliated with West Tennessee
Healthcare serving the healthcare needs of communities in West Tennessee and Southeast Missouri.
West Tennessee Medical Group has over 200 providers utilizing their specialized expertise to improve the
overall health of patients in the service area. Practicing in 20 specialties with more than 40 convenient
clinic locations throughout the region, West Tennessee Medical Group is the largest physician practice
between Memphis and Nashville.
West Tennessee Healthcare is a public, not-for-profit health care system with locations serving 19
counties in West Tennessee and Southeast Missouri. The mission of West Tennessee Healthcare is to
improve the health and well-being of the communities served, while providing exceptional and
compassionate care. For more information, visit www.wth.org.