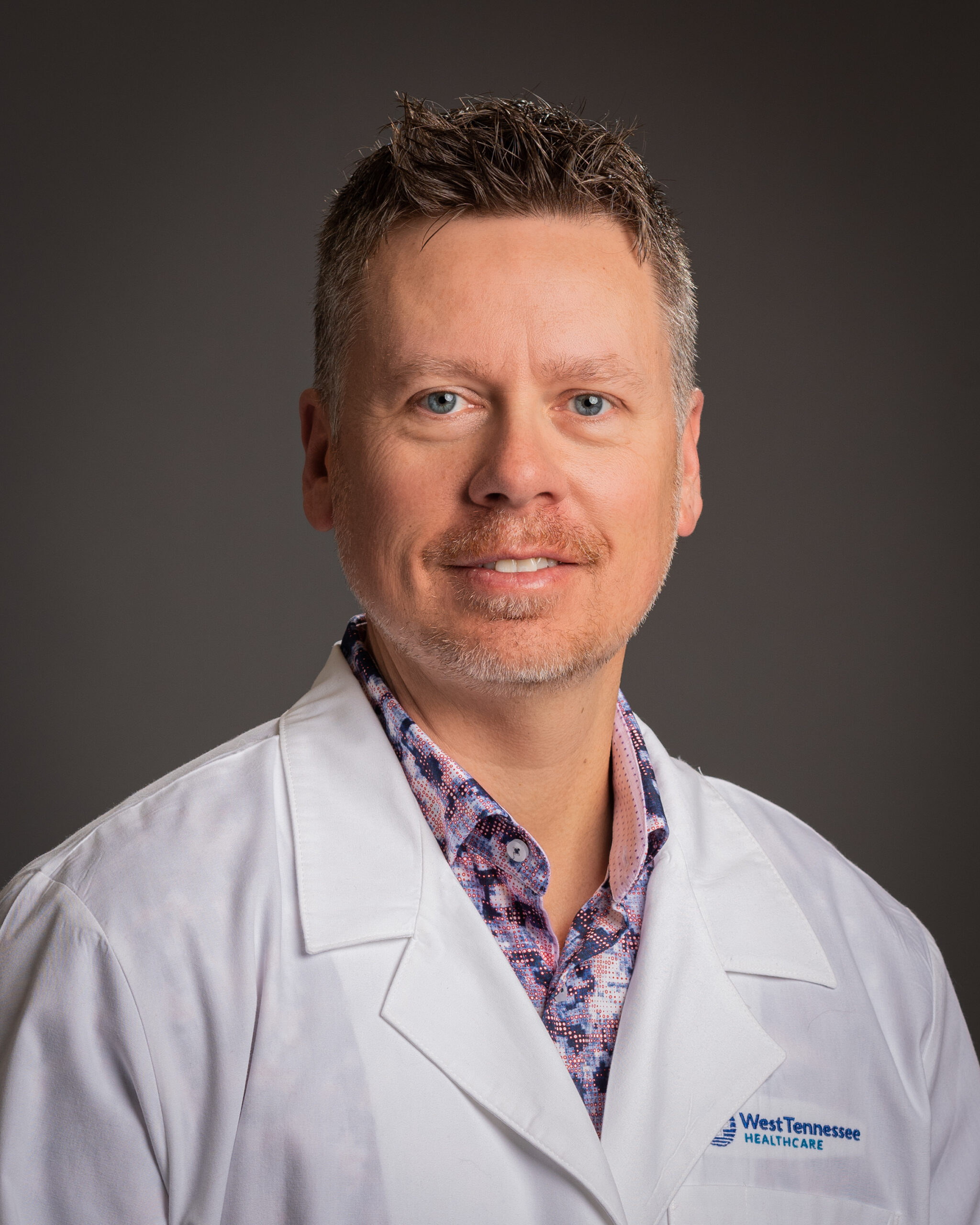 JACKSON, TN (April 25, 2022) – West Tennessee Healthcare recently welcomed Buffy Cook, MD, to his new medical practice at West Tennessee Medical Group Primary Care – Thomsen Farms. He is accepting new patients at his office at 1270 Union University Drive, Jackson, TN. To schedule an appointment with Buffy Cook, MD, call (731) 664-0103.
Dr. Cook attended MTSU in Murfreesboro for undergrad and then Medical School at The University of Tennessee Health Science Center in Memphis. He has practiced from the time of his residency until February 2022 in Tipton County, he has seen some of his patients for 25 years.
Dr. Cook is a board-certified Family Medicine physician who provides preventative and acute care for patients. He enjoys treating patients with diabetes, heart disease, hypertension, arthritis, thyroid disease, high cholesterol, mental health issues (anxiety, depression, bipolar), dementia, COPD, and irritable bowel. Dr. Cook especially enjoys building relationships with patients.
"I look forward to serving the citizens of Jackson in many ways for years to come and working with West Tennessee Medical Group," he said.
West Tennessee Medical Group is the multi-specialty group practice affiliated with West Tennessee Healthcare serving the healthcare needs of communities in West Tennessee and Southeast Missouri. West Tennessee Medical Group has over 200 providers utilizing their specialized expertise to improve the overall health of patients in the service area. Practicing in 20 specialties with more than 40 convenient clinic locations throughout the region, West Tennessee Medical Group is the largest physician practice between Memphis and Nashville.
West Tennessee Healthcare is a public, not-for-profit health care system with locations serving 19 counties in West Tennessee and Southeast Missouri. The mission of West Tennessee Healthcare is to improve the health and well-being of the communities served, while providing exceptional and compassionate care. For more information, visit www.wth.org.