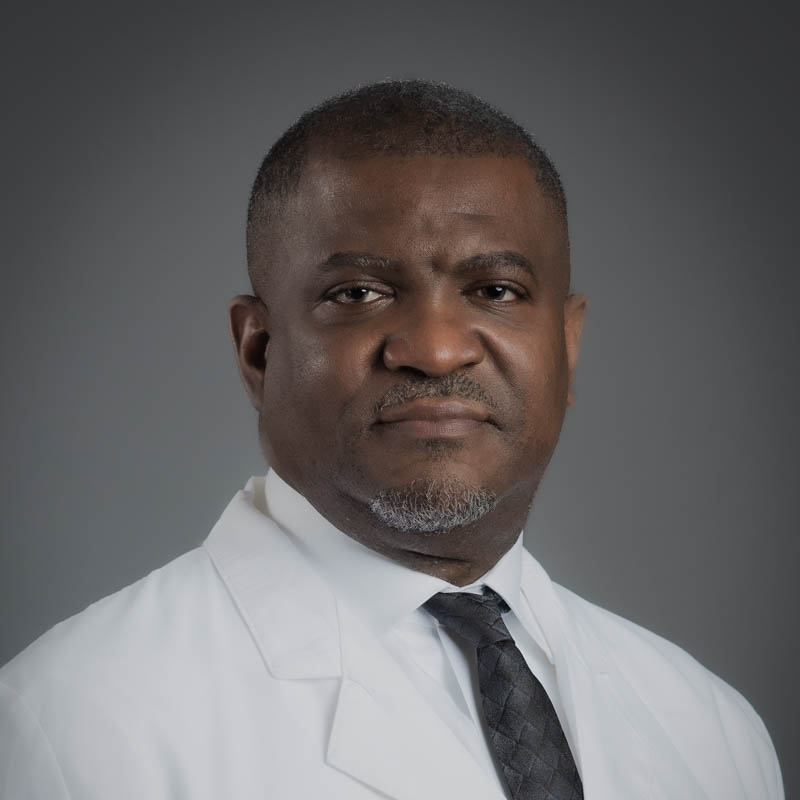 JACKSON, TN (August 1, 2022) – West Tennessee Healthcare recently welcomed Chibuzo Nwokolo, MD,
to his new medical practice at West Tennessee Medical Group – Cardiology. He is accepting new
patients at his office at 587 Skyline Drive, Jackson, TN. He will be joining Dr. John Baker, a highly
experienced cardiologist, board-certified in cardiovascular disease and internal medicine, and Dr.
Tommy Miller, III, FACC. To schedule an appointment with Chibuzo Nwokolo MD, call (731) 421-6510.
Dr. Nwokolo has provided cardiovascular health service to the West Tennessee community since 2009.
He received his medical degree from the University of Nigeria. He completed his residency and
fellowship at Maimonides Medical Center in Brooklyn, New York.
He enjoys treating patients with cardiac problems and treating patients with severe peripheral vascular
disease. He feels that keeping the patient as the main focus of his practice allows him to make the
personal connection needed to assist that patient in a direction towards a healthy lifestyle.
"I have been practicing in Jackson for the past 13 years, married with three kids who are all in college. I
will continue to provide exceptional cardiac care to the West Tennessee community and look forward to
joining the WTMG team," he said.
West Tennessee Medical Group is the multi-specialty group practice affiliated with West Tennessee
Healthcare serving the healthcare needs of communities in West Tennessee and Southeast Missouri.
West Tennessee Medical Group has over 200 providers utilizing their specialized expertise to improve the
overall health of patients in the service area. Practicing in 20 specialties with more than 40 convenient
clinic locations throughout the region, West Tennessee Medical Group is the largest physician practice
between Memphis and Nashville.
West Tennessee Healthcare is a public, not-for-profit health care system with locations serving 19
counties in West Tennessee and Southeast Missouri. The mission of West Tennessee Healthcare is to
improve the health and well-being of the communities served, while providing exceptional and
compassionate care. For more information, visit www.wth.org.