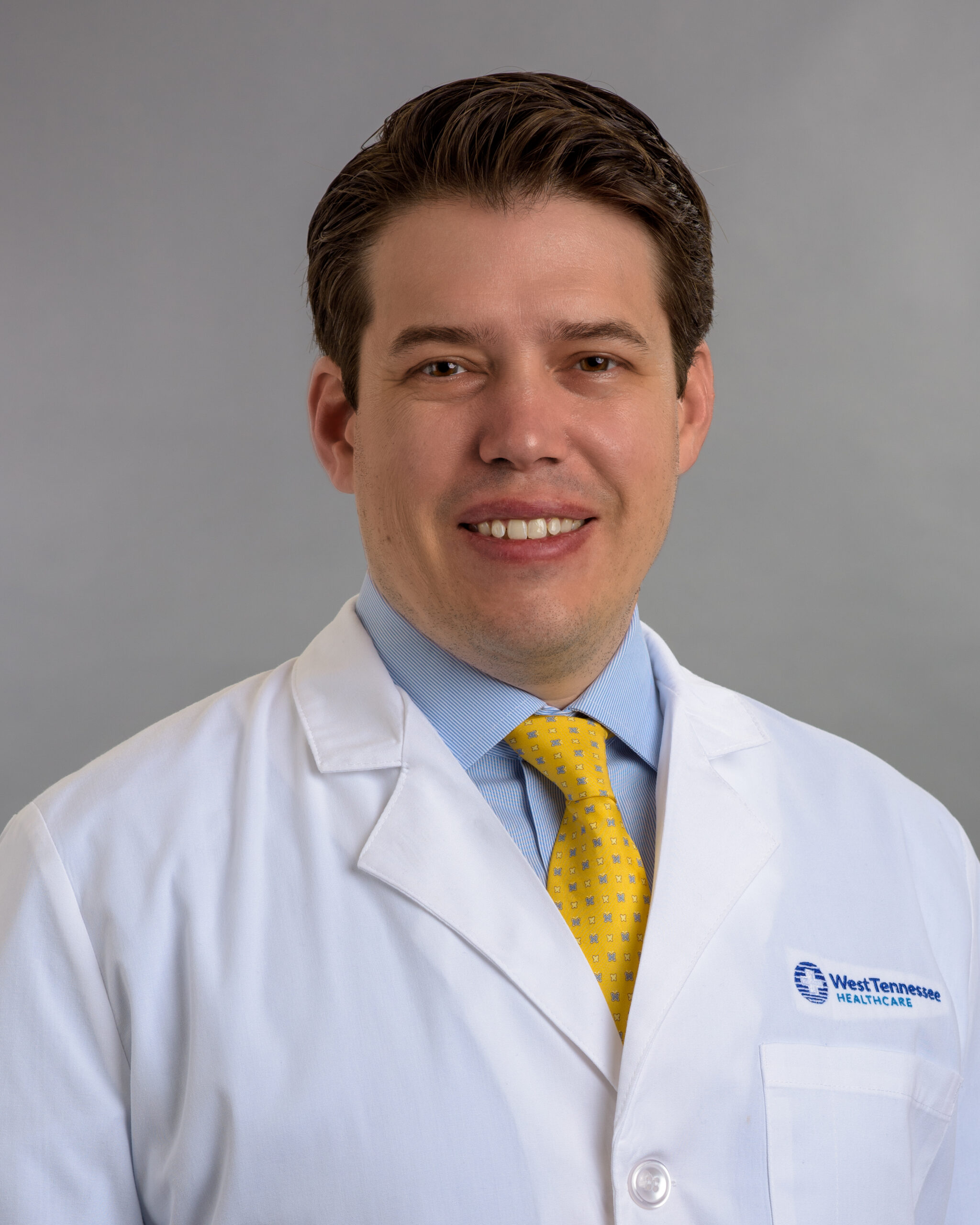 JACKSON, TN (September 13, 2021) – West Tennessee Healthcare recently welcomed Dan W. Branch,
M.D., neurosurgeon, to West Tennessee and his new medical practice at West Tennessee Medical Group
– Neuroscience & Spine (Jackson). He is accepting new patients at his office at 700 West Forest Avenue,
Suite 200, Jackson, TN. To schedule an appointment with Dr. Branch, call (731) 541-9490.
Dr. Branch is a graduate of The University of Texas Medical Branch at Galveston, TX; he completed his
seven-year neurosurgical training at the same institution. He was born and raised in North Carolina and
ventured further west to complete his undergraduate studies in biology at Oklahoma Christian
University. This was followed by a graduate degree in neurobiology at the University of Texas at San
Antonio. As the third generation of neurosurgeons in his family, he holds a clear understanding of the
call to treat those with brain and spine disease.
"I strive to deliver exceptional and personal care for my patients. I look forward to providing quality
neurosurgical care to the West Tennessee community and joining the WTMG," said Dr. Branch.
Dr. Branch has a special interest in surgical and non-surgical treatment of degenerative spine disease,
disc disease, herniated discs, spinal stenosis, compression fractures, spinal trauma, and spinal and brain
tumors. He believes in taking a comprehensive approach to patient care, collaborating with neurologists,
physical therapists, and pain management specialists.
West Tennessee Healthcare offers the latest techniques in the diagnosis and treatment of disorders
related to the brain and spine at WTMG Neuroscience and Spine. With Neurologists, Neurosurgeons,
and Neuropsychologist at multiple locations working together to provide the most comprehensive care
for a full range of brain and spine health conditions—close to home.
West Tennessee Healthcare is a public, not-for-profit healthcare system with locations serving 19
counties in West Tennessee and Southeast Missouri. The West Tennessee Medical Group, part of West
Tennessee Healthcare, is a 100+ provider, multi-specialty group practice serving the healthcare needs of
West Tennesseans with more than 20 locations throughout the region. The mission of West Tennessee
Healthcare is to improve the health and well-being of the communities we serve while providing
exceptional and compassionate care. For more information, visit www.wth.org.