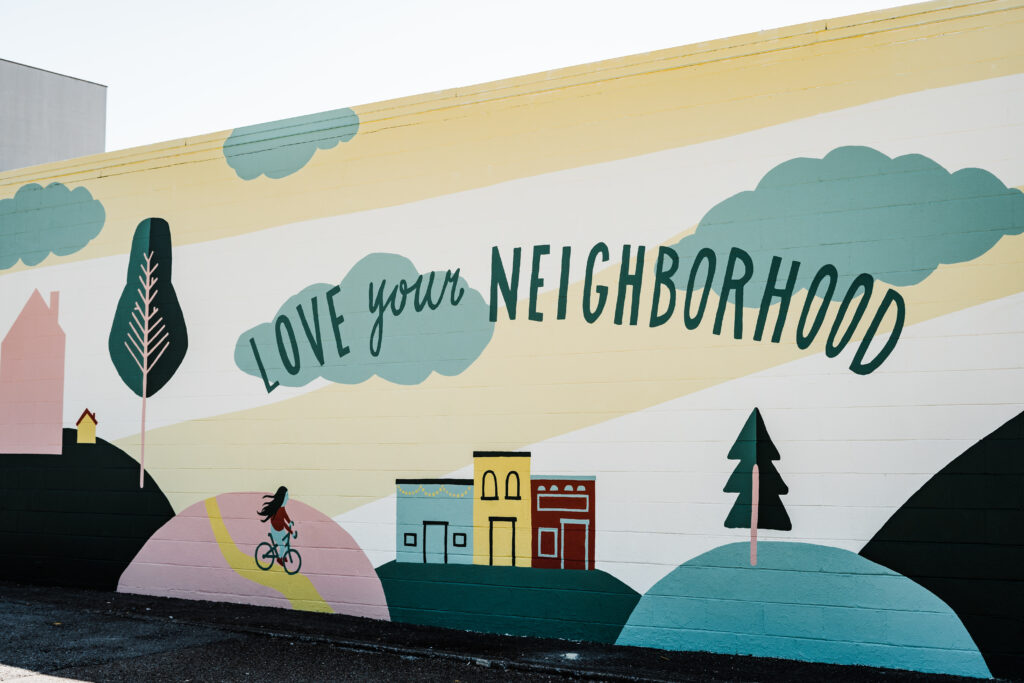 It is hard to believe that one year ago, many in our community were living life without masks, still gathering with friends and family, and enjoying a meal in a restaurant. A lot has changed since the first positive cases of COVID-19 were popping up in New York, and later the rest of the country.
2020 was a time of great struggle for many of us, our friends, and our neighbors. A global pandemic was not something that anyone imagined would affect our communities so deeply. Through the hardships, stories of triumph and neighbors coming together to support one another abounded.
In Jackson, Tennessee, we rallied around the motto of 'Love Your Neighborhood.' Like the mural that welcomes you into downtown, the community joined together and showed their love for one another.
The Foundation established the COVID-19 Response fund in March 2020 to ensure no neighbor was left behind. Through this fund, we have been able to raise $193,614.95 to pour directly back into the community to those who need it most.
In a time of such uncertainty, schools had to shut their doors and transition students to virtual learning. This brought the challenge of making sure every student had access to reliable internet and computers or tablets in order to not fall behind in their lessons. The Foundation invested $35,500 in our school system, students, and their families to make sure no child was left behind.
Hospital workers and other essential employees faced immense struggles as schools closed and needed safe, reliable care for their children. In partnership with West Tennessee Healthcare, a temporary childcare facility was made available for those in need. The Foundation contributed almost $10,000 so essential employees could have a peace of mind and focus on their important tasks.
Nonprofits were deeply affected, not being able to operate as normal and provide the services the community greatly needed. To help ease the burden, $3,000 was granted in assistance to help organizations continue their missions.
Our neighbors most deeply affected by the pandemic were homeless individuals and families. Over $95,000 was spent to temporarily house those in need and provide food boxes in partnership with the Regional Inter-Faith Association (RIFA).
Through this pandemic, The Foundation wanted to ensure that nobody went through this alone. Each member of the community deserves support from The Foundation and other organizations in our community. Thanks to our generous donors, we were able to fulfill that goal and show that we love our neighborhood.