Jackson, Tennessee (August 4, 2021) – West Tennessee Healthcare leadership announced today that
Jackson-Madison County General Hospital is taking additional steps to address the rising number of
patients visiting the emergency department. Mobile hospital units, usually reserved for disasters, were
erected in the parking lot at the hospital earlier today to provide additional space for the treatment of
emergency department patients.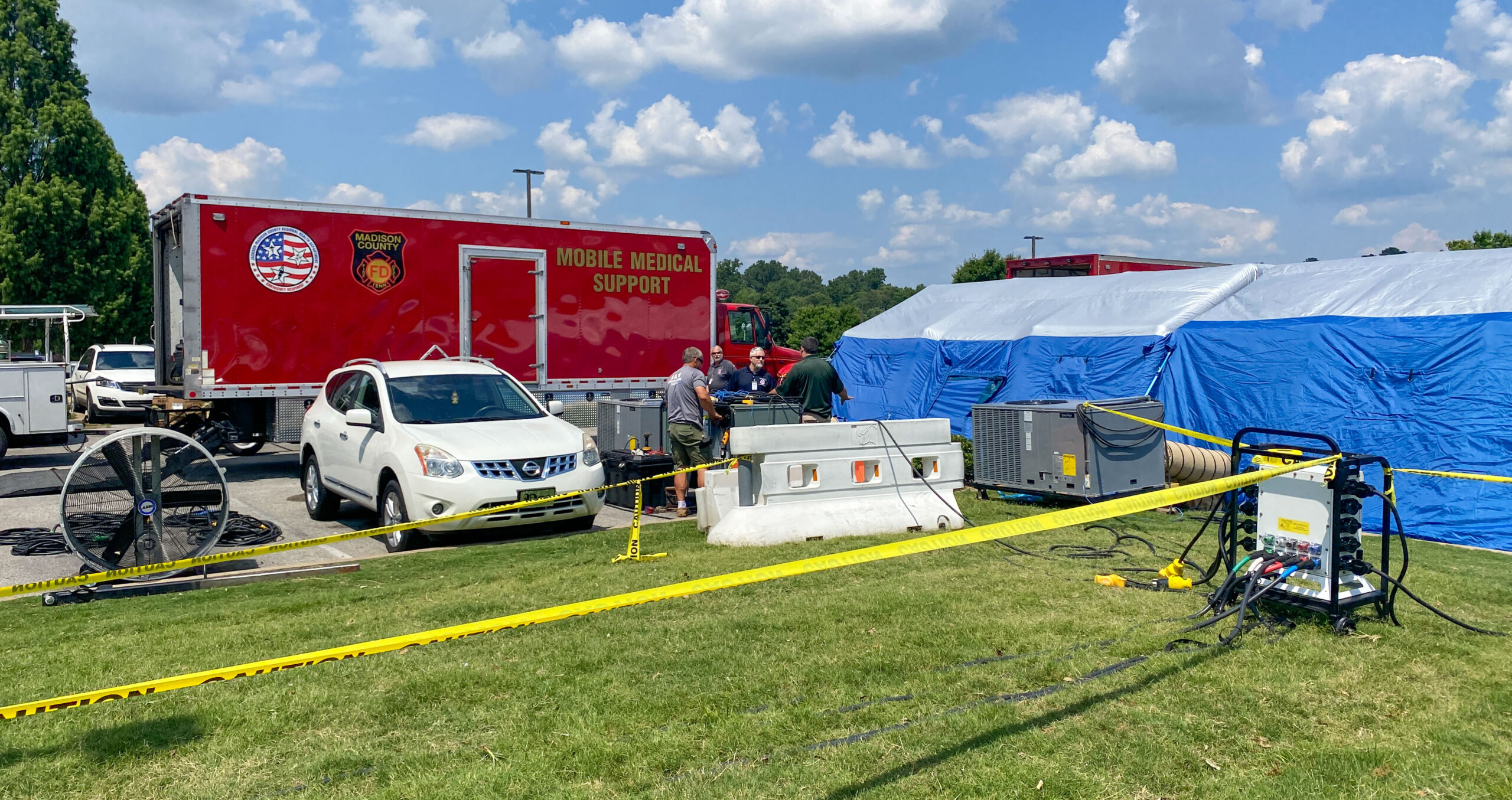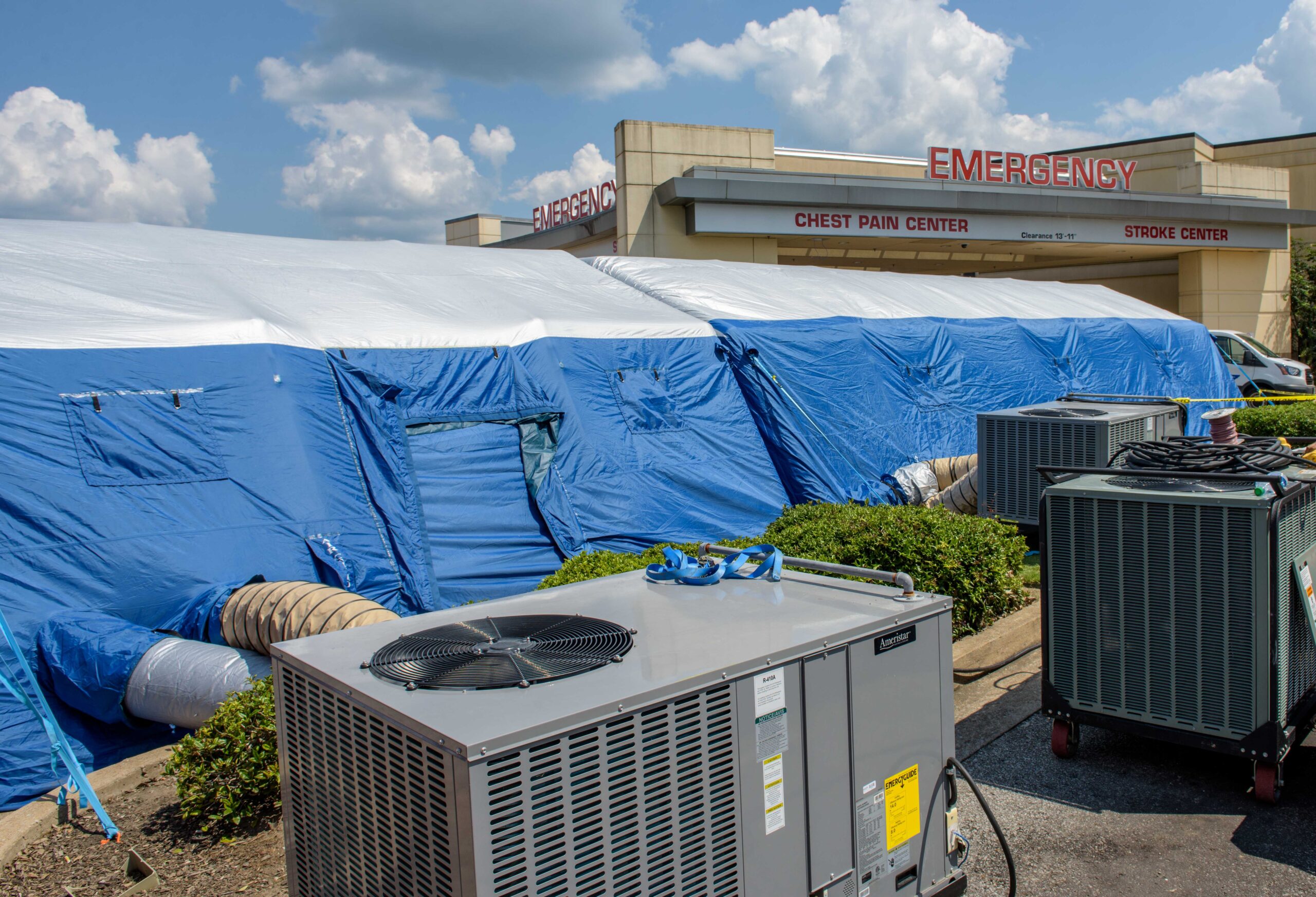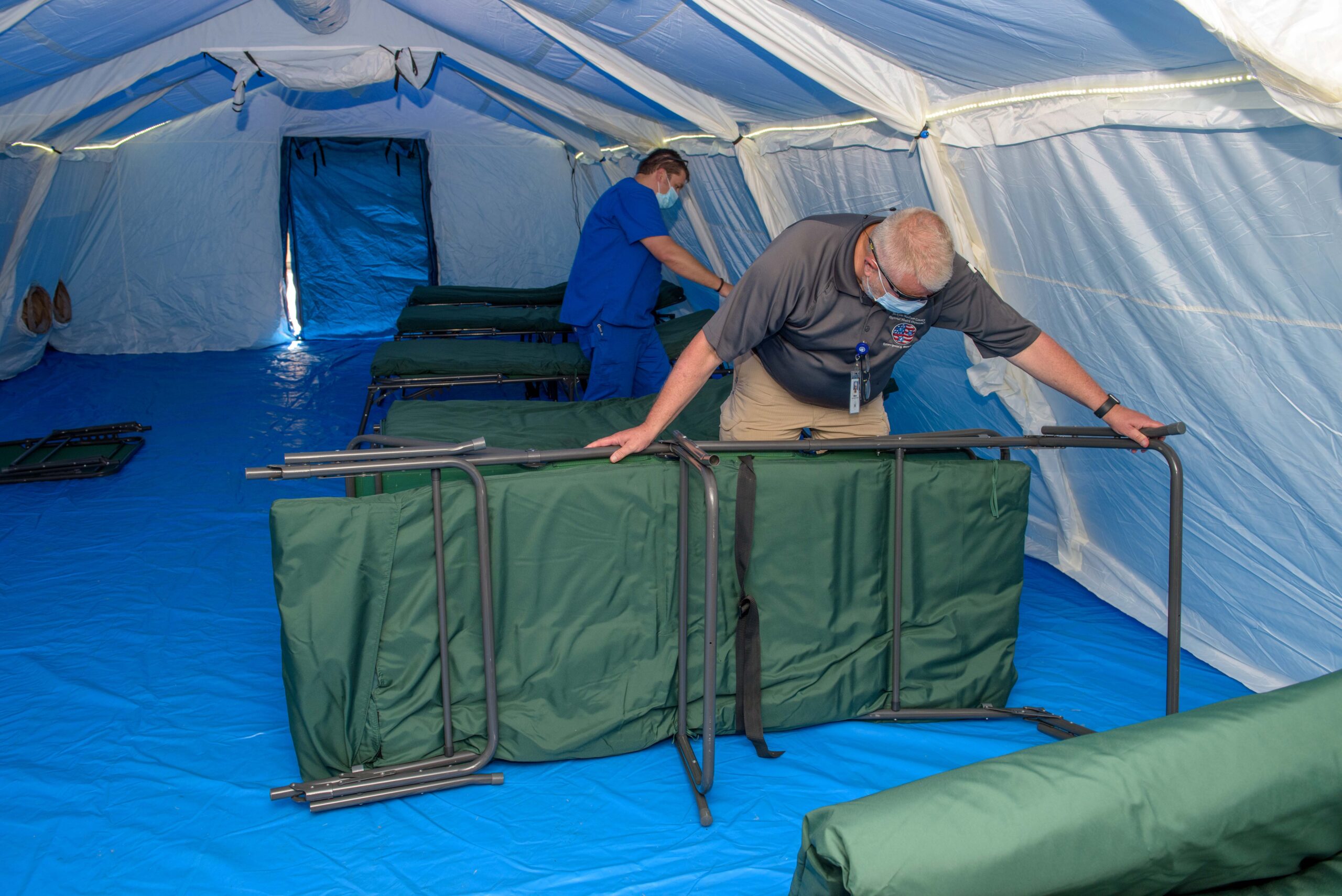 Volumes in emergency departments throughout the system were 10% higher in the month of July than
expected, while inpatient volumes continue to remain at an unseasonably high rate. Coupled with the
rising COVID-19 patient volumes, the hospital took swift action to alleviate the overcrowding in the
emergency department.
With the assistance of the Jackson-Madison County Regional Health Department, the Madison County
Fire Department, the West Tennessee Regional Health Department, and the WATCH7 Healthcare
Coalition, units were erected and beds were placed in them for treatment of patients as needed, for as
long as needed.
According to Dr. Mike Revelle, Chief of Emergency Services for West Tennessee Healthcare, the tents
will be utilized to provide space to treat patients who are not as critical to reserve space in the main
department where they take care of the "sickest" patients.
Dr. Jackie Taylor, Chief Physician Executive, remarked, "As a member of this community and a provider
who has practiced here over 30 years, I am very concerned about the rising volumes, but I am hopeful
that we can come together as a community to fight this virus and continue to take care of each other."
West Tennessee Healthcare leaders are urging eligible individuals to get the COVID-19 vaccine as soon
as possible.
About West Tennessee Healthcare:

West Tennessee Healthcare is a public, not-for-profit healthcare system with locations serving 19
counties in West Tennessee and Southeast Missouri. The mission of West Tennessee Healthcare is
to improve the health and well-being of the communities we serve while providing exceptional and
compassionate care. For more information, visit www.wth.org.