November 10, 2023 – In 2022, TIPQC (Tennessee Initiative for Perinatal Quality Care) and hospitals from across the state worked to provide optimal cord clamping to every baby born in Tennessee.  Optimal cord clamping means that the cord was not clamped until the baby was 1 minute old.  This project benefits every baby born in Tennessee – term and preterm.  But the project was also the first step in providing the best care to Tennessee's Tiniest Babies.  This project, which has a total of five bundles, is aimed at reducing the mortality for infants born at less than or equal to 29.6 weeks gestational age. TIPQC concluded our Optimal Cord Clamping Project* in October 2023, with 26 hospital teams earning banners for their work!  
 (*For more information on this project please see https://tipqc.org/occ/)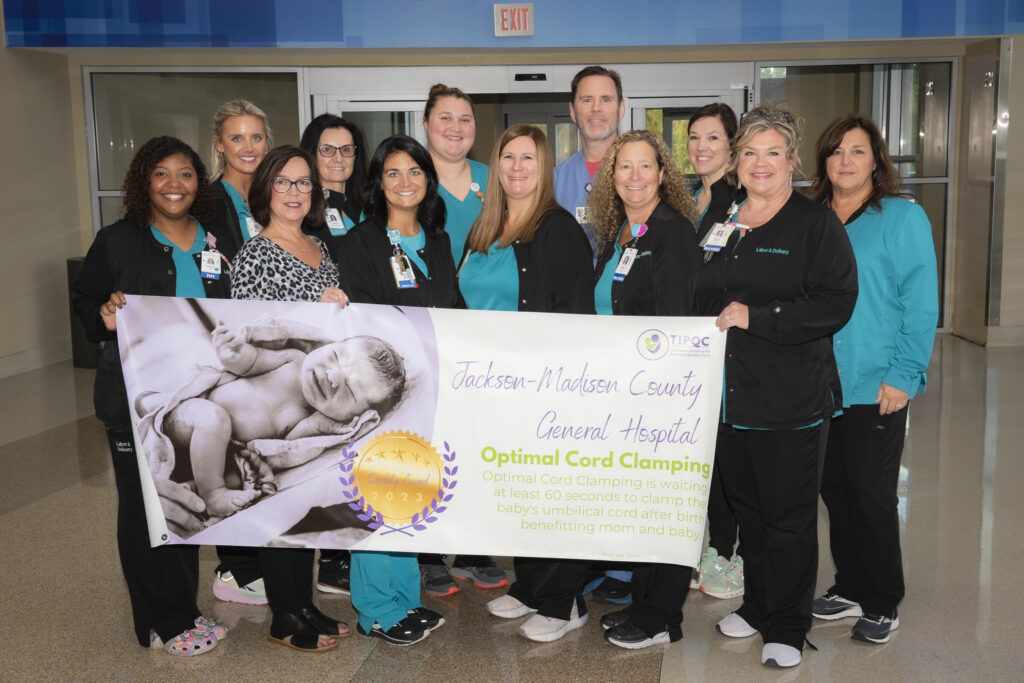 Twelve (12) hospitals achieved a 5-star rating which consisted of active project participation including huddles and coaching calls, monthly outcome and structure data capture, data-driven QI work, clinical change implementation, and reaching the state goal of 90% of infants receiving optimal cord clamping.
Ascension St Thomas Midtown Hospital 
Ascension Saint Thomas Rutherford  
Baptist Memorial Hospital-Tipton
Ballad Health Bristol Regional Medical Center
Blount Memorial Hospital
Greeneville Community Hospital 
Hardin Medical Center
Jackson Madison County General Hospital 
Niswonger Children's Hospital 
Regional One Health 
Tennova North Knoxville Medical Center
West Tennessee Healthcare Dyersburg
Four-star ratings were awarded to:
Cumberland Medical Center 
Erlanger Health System 
Fort Sanders Regional Medical Center
Franklin Woods Community Hospital 
University of Tennessee Medical Center, Knoxville
About West Tennessee Healthcare
West Tennessee Healthcare is a public, not-for-profit healthcare system with locations serving 19 counties in West Tennessee and Southeast Missouri. The mission of West Tennessee Healthcare is to improve the health and well-being of the communities we serve while providing exceptional and compassionate care. For more information, visit www.wth.org.