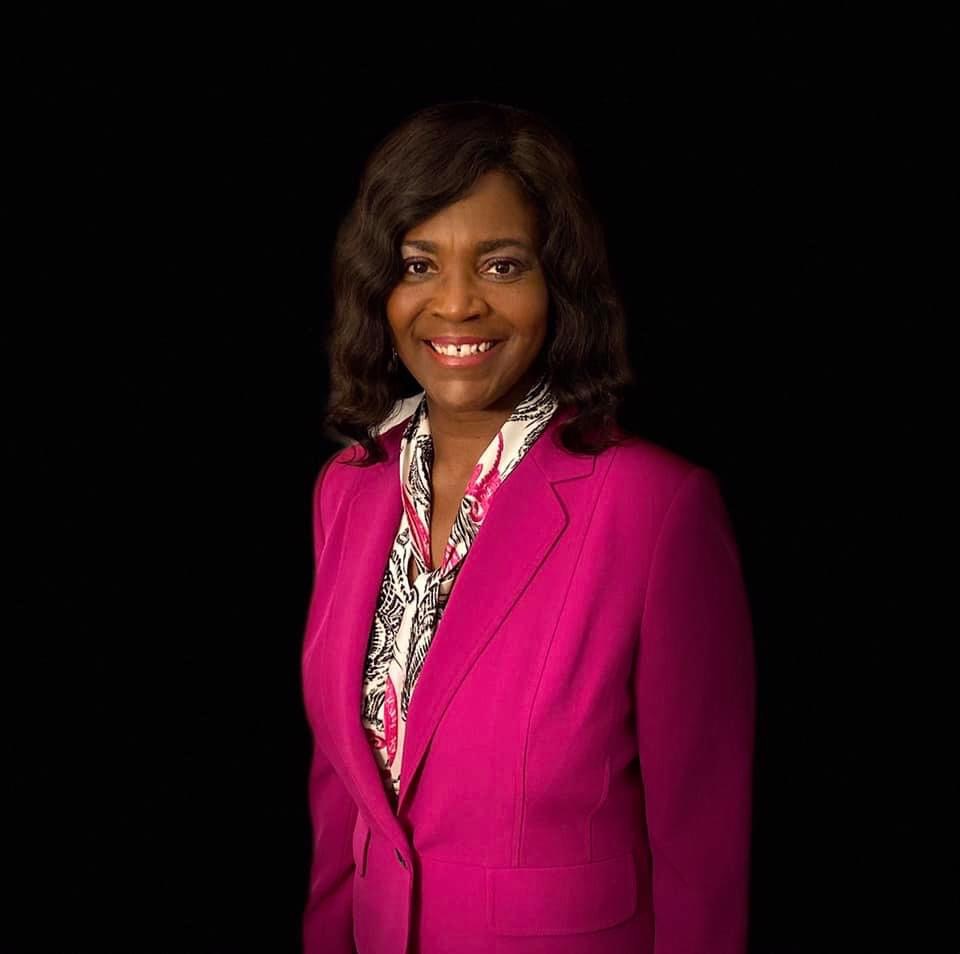 As the kick-off for the 2020 National Business Women's Week, October 19-24, Jackson Area Business and Professional Women announced their 202 Woman of Achievement. This is the 31st year that this award has been presented. This annual award honors a woman living or working in West Tennessee, outside of Shelby county, who has achieved distinction in her field, has served as a role model and/or mentor for other working women, and who embodies the BPW motto: "Women Helping Women," especially in the workforce.
The 2020 JABPW Women of Achievement is Kimberly A. Jones, Executive Director/System controller for West Tennessee Healthcare. In this capacity, she is part of the Executive Finance Leadership Team supporting the System Chief Financial Officer.
Ms. Jones grew up in Herson, attending Chester County schools. After graduating from Chester County High School, she attended The University of Tennessee at Martin where she received a Bachelor of Science in Business Administration, majoring in Accounting. She later received a Master of Business Administration, again from The University of Tennessee at Martin.
In addition to her work with West Tennessee Healthcare, Ms. Jones has played an active role in many community organizations. She is a member of Alpha Kappa Alpha Sorority, serving the Gamma Alpha Omega Chapter as 1st Vice-President. She serves as a Board Member for the Boys & Girls Club of Jackson, has worked as a Carl Perkins Telethon Volunteer, and is a Financial Supporter of St. Jude Heroes and Regional InterFaith Association (RIFA). She was recently named a member of the Tennessee Statewide Business Profession ALZ Board for the Longest Day, Alzheimer's Association, and a member of the Recruitment Committee.
JABPW President Jan Bynum states, "Our 2020 JABPW Woman of Achievement, Kimberly A. Jones, understands the importance of women helping women, and does her best to serve as a role model and mentor to women in all walks of life. We are proud to honor her service to our community."
Past recipients of this award are Justice Martha Craig Daughtery, Carol Carter-Estes, Helen Herron, Veronica Coleman, Anita Battershell, Caprice East, Mary Tyler, Shirlene Mercer, Judge Christy Little, Kay Gibson, Karolyn Henry, Beth Bates, Terri Kozlowitx, Pat Alford, Jacque Hillman, Jackie Utley, Doris "Cousin Tuny" Freeman, Mary Jo Middlebrooks, Margaret Cole, Linda Higgins, Dr. Nancy S. Zambito-Franz, Dr. Kay Wiles, Patsy Turner, Lynn Mendez, Daryl Chansuthus, Marilyn Jackson, Kristi Turnbow, Wanda Stanfill, Pam Nash, and Vickie Lake.