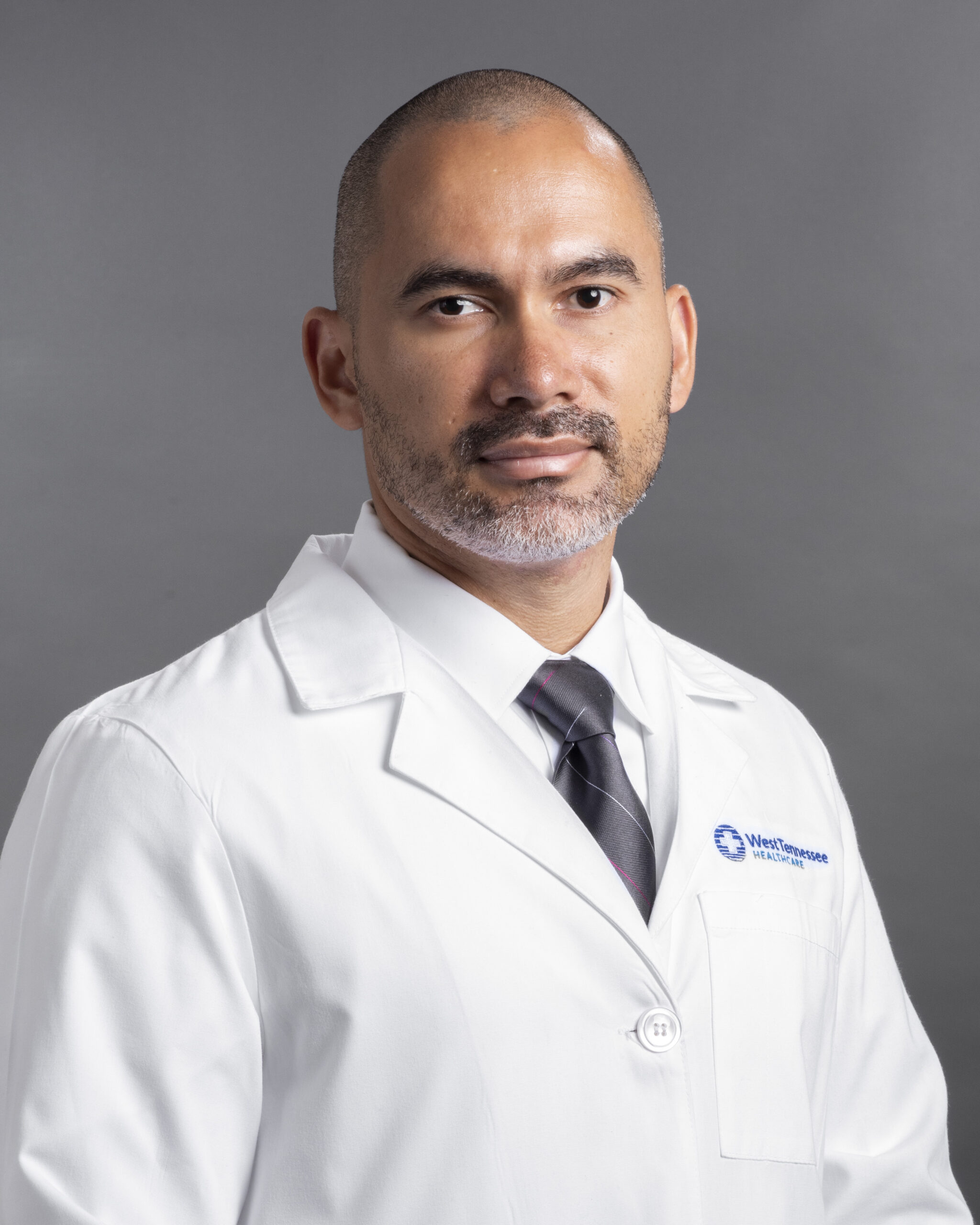 JACKSON, TN (September 13, 2021) – West Tennessee Healthcare recently welcomed Nestor Arita, M.D.,
vascular surgeon, to West Tennessee and his new medical practice at West Tennessee Medical Group –
Jackson Surgical Associates. He is accepting new patients at his office at 395 Hospital Boulevard, Jackson,
TN. To schedule an appointment with Dr. Arita, call (731) 664-7395.
Dr. Nestor Arita was born in Honduras and raised in Miami, Florida. He obtained a Bachelor of Science
degree in Biomedical Engineering at the University of Miami. He then obtained his medical degree at
Baylor College of Medicine in Houston, Texas. He remained in Houston for his General Surgery
internship and residency at the Michael E. DeBakey Department of Surgery at Baylor College of
Medicine. Dr. Arita is board certified in General Surgery and has pursued subspecialty training in
Vascular Surgery. He has completed a Vascular and Endovascular Fellowship at Wake Forest in Winston-
Salem, North Carolina.
"I am excited to join the WTMG family and provide comprehensive vascular surgery care to the West
Tennessee community" said Dr. Arita.
Dr. Arita specializes in treating the full spectrum of vascular disease including, but not limited to, aortic
aneurysms, carotid stenosis, peripheral arterial disease, hemodialysis access, thoracic outlet syndrome,
and spine access surgery. Dr. Arita has been trained in both open and endovascular treatment
modalities for these disease processes.
West Tennessee Healthcare offers the latest techniques in the diagnosis and treatment of general
surgical disorders at WTMG Jackson Surgical Associates. The physicians are leaders in providing state-of-
the-art, less-invasive, compassionate surgical care for 60 years. Jackson Surgical Associates along with
the health system are dedicated to offering patients a full range of surgical care—close to home.
West Tennessee Healthcare is a public, not-for-profit healthcare system with locations serving 19
counties in West Tennessee and Southeast Missouri. The West Tennessee Medical Group, part of West
Tennessee Healthcare, is a 100+ provider, multi-specialty group practice serving the healthcare needs of
West Tennesseans with more than 20 locations throughout the region. The mission of West Tennessee
Healthcare is to improve the health and well-being of the communities we serve while providing
exceptional and compassionate care. For more information, visit www.wth.org.