The Foundation has announced an expansion to their executive leadership through the addition of Donna Stines as Philanthropy Director and the advancement of Beth Koffman to Vice President.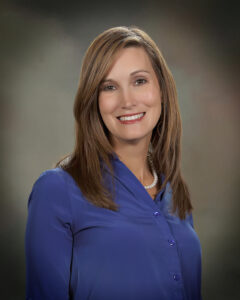 "We are excited to welcome Donna to our team and expand the needs we are able to meet in our community through her addition and the promotion of Beth," said Frank McMeen, President of The Foundation.
Donna Stines joins The Foundation from The American Cancer Society bringing 17 years of fundraising experience to the new Philanthropy Director position. Donna will focus on philanthropic giving to support healthcare initiatives in partnership with West Tennessee Healthcare.
Beth Koffman has been promoted to Vice President of The Foundation. In her new role, Beth will oversee West Tennessee Healthcare's annual employee giving campaign and will be responsible for the implementation of a grateful patient initiative for the healthcare system. Beth has been with The Foundation for 13 years and previously served as Vice President of Operations for five years.
"We believe the partnership between The Foundation and West Tennessee Healthcare will be a powerful force for good in our community," said James Ross, President and Chief Executive Officer at West Tennessee Healthcare. "Utilizing the expertise of Foundation staff to meet both philanthropic and healthcare needs will revolutionize the care we are able to provide to meet the needs and make a difference in West Tennessee."
The West Tennessee Healthcare Foundation was established in 1985 to strengthen the health and well-being of our region by serving as a catalyst for positive changes in healthcare, education, the arts, and other causes. It provides philanthropic support for West Tennessee Healthcare and its eighteen county service area, and it enhances the quality of life for local residents by supporting programs, initiatives, and organizations serving rural West Tennessee.
For more information, contact the Foundation at 731-984-2140 or email Rebecca Creasy at Rebecca.Creasy@wth.org.