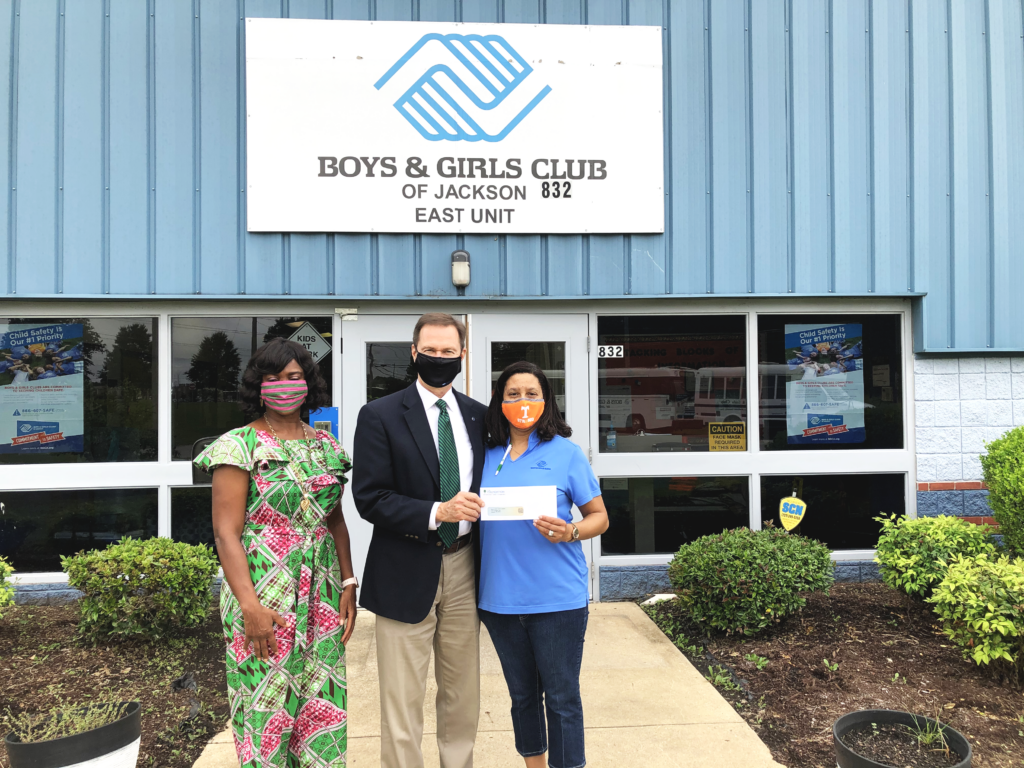 September 4, 2020 – The Foundation is proud to announce a gift of $10,000 to the Boys & Girls Club of Jackson.
In an effort to provide a safe place for students of Madison County schools to attend virtual classes due to COVID-19. Concern for student safety prompted the Boys & Girls Club to look for a way to assist families and children during this crisis.
"We are so proud to have The Foundation's support in our efforts to meet the needs of our students and our community. It is our hope that the students will stay on track as we all work through the changes that COVID-19 has created," stated Sabrina Anderson, Executive Director of the Boys & Girls Club of Jackson.
The Board of Directors of the Boys & Girls Club has raised more than $20,000 to help make this virtual classroom a reality for students needing a location and the technology.
The Boys & Girls Club serves students age 5 – 18. With five locations in Jackson and Brownsville, the club, including the main location on Lexington Avenue in Jackson.
The Foundation has previously awarded an Impact Grant to the Boys & Girls Club to allow for the students to experience site visits to regional colleges and universities.
"We are pleased that the Boys & Girls Club is working to assist families during this crisis. The commitment to helping students be able to attend virtual classes will have long-term benefits. The future of our community are the students in our schools. What a worthy project," stated Frank McMeen, President of the Foundation.
The Foundation:
The Foundation is a public foundation governed by a self-sustaining board, meaning that board members select their successors to the board. Now beginning its 36th year of operation, the Foundation is a gift to the community from West Tennessee Healthcare to promote charitable giving.
To learn more about the Foundation, its team, or the many ways it serves the community, visit www.wthfoundation.org or contact Frank McMeen at Frank.McMeen@wth.org