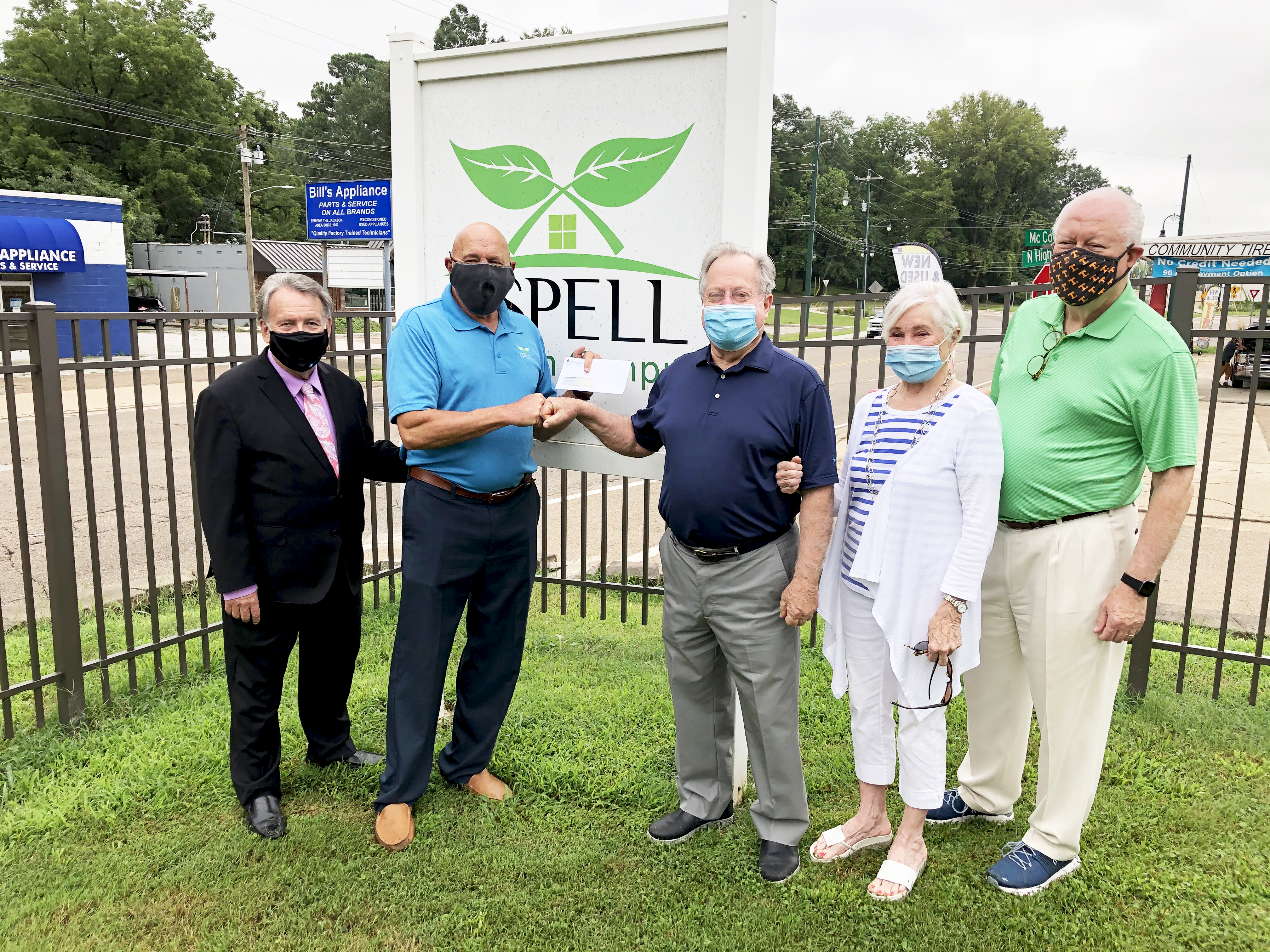 September 4, 2020 – The Foundation is proud to announce a major gift to Aspell Recovery, a Midtown Jackson alcohol, drug and rehab center. This naming gift from Alice and Carl Kirkland will be used to construct a new women's dorm on the campus called the "Kirkland House" to honor the families of Alice and Carl Kirkland as well as Carol and Ron Kirkland. Carl and Ron's parents were brothers that lived in Union City.
Aspell Recovery recently completed a new men's dorm in 2017 and through the years has renovated many of the existing houses on the campus to provide housing for those going through rehab or providing alcohol and drug free housing for those who are recovering after treatment.
Since 1979, Aspell has been serving the underserved and vulnerable populations of Jackson and West Tennessee. In 2010, with a gift from Dr. and Mrs. Gus (Ann) Middleton, the first women's house, known as Ann's House, was opened.
The Midtown campus currently contains 16 buildings and the campus has expanded to include Talbot Towers, an apartment complex dedicated to providing the recovery community with an affordable, alcohol and drug-free place to live.
"The Aspell Recovery Community facilitates life-changing results. We deeply appreciate this support for the recovery work of our staff and program," stated Steve Bowers, chair of the board.
The Foundation:
The Foundation is a public foundation governed by a self-sustaining board, meaning that board members select their successors to the board. Now beginning its 36th year of operation, the Foundation is a gift to the community from West Tennessee Healthcare to promote charitable giving.
To learn more about the Foundation, its team, or the many ways it serves the community, visit www.wthfoundation.org or contact Frank McMeen at Frank.McMeen@wth.org