Each year, more than 13,000 women are diagnosed with cervical cancer in the United States. Yet cervical cancer is one of the most preventable cancers today. In most cases, cervical cancer can be prevented through early detection and treatment of abnormal cell changes that occur in the cervix years before cervical cancer develops. For decades, many women have seen their healthcare provider for their yearly pap test to screen for cervical cancer. A new technology that also checks for the presence of HPV means that most healthy women don't need to be screened as frequently.
The goal of screening for cervical cancer is to find precancerous cervical cell changes when treatment can prevent cervical cancer from developing. There are three main ways to screen for cervical cancer: the human papillomavirus (HPV) test, the Pap test (also called a Pap smear) and the HPV/Pap cotest.
The Pap test looks for any abnormal or precancerous changes in the cells on the cervix. If the Pap test results show these cell changes, this is usually called cervical dysplasia. Most of the time, these cell changes are due to HPV. Many types of HPV cause cervical dysplasia. Most of these types are considered "high-risk" types, which means that they have been linked with cervical cancer. HPV 16 and HPV 18 are responsible for about 70% of cervical cancers worldwide. 
The HPV test checks cells for infection with high-risk HPV types that can cause cervical cancer. HPV causes 99 percent of all cases of cervical cancer, according to the National Cancer Institute. HPV is a very common infection, but usually, people clear it very quickly on their own with no symptoms. It only lingers or comes back in some people, for reasons that doctors cannot yet predict. Research has shown that a test for HPV, the virus that causes cervical cancer, works just as well as a Pap smear for finding pre-cancerous changes in women. It might even work better at detecting the pre-cancerous changes that lead to cervical cancer.
The HPV/Pap cotest uses an HPV test and Pap test together to check for both high-risk HPV and cervical cell changes. The HPV test is done at the same time as the Pap test by using a small soft brush to collect cervical cells that are sent to the laboratory, or the HPV testing sample may be taken directly from the Pap sample. If the test shows the virus is not present and cervical cells are normal, most healthy women won't need another screening test for three to five years.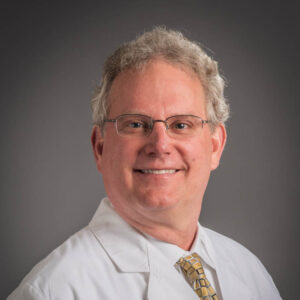 West Tennessee Medical Group GYN Specialists' Dr. Frank Pierce says the idea behind checking for HPV is that if HPV is not present, then that patient would be at very low, almost zero risk. "But if it is present, they are at increased risk, with the caveat that most HPV infections do clear in time in about 70 to 90 percent of the cases within a couple of years. This screening works for women age 25 to 65 who have a negative high-risk HPV test and should be done regularly at three-year to five-year intervals. If they have type 16 or 18 HPV, further testing will be needed. If they have one of the other 12 HPV types, they'd be brought back in for a recheck in a year." 
Updated cervical cancer screening guidelines from the American Cancer Society recommend starting screening at age 25 with an HPV test and having HPV testing every five years through age 65. However, testing with an HPV/Pap co-test every five years or with a Pap test every three years is still acceptable. After age 65, women older than 65 who have had adequate prior screening and are not otherwise at high risk can stop screening. Women who have had a hysterectomy (with the removal of the cervix) also do not need to be screened, unless they have a history of high-grade precancerous lesions. However, if your hysterectomy was related to cervical cancer or precancer, talk with your healthcare provider to learn what follow-up care you need. If you've had a partial or supracervical hysterectomy, you should continue to have routine cervical cancer screenings.
Don't worry about which option is the best one for you, the exact test or tests used is not as important as simply being screened regularly. Your healthcare provider will help you sort out which option is right for you. WTMG Women's Health providers have appointments available, to schedule yours, click here.