West Tennessee Healthcare hospitals and clinics are seeing an unusually high number of children being diagnosed with a virus that is typically more common during winter months. Respiratory Syncytial Virus, or RSV, is a common respiratory virus that usually causes mild, cold-like symptoms. While most people recover in a week or two, RSV can be serious, especially for infants and older adults, and lead to hospitalization.
By age two, most children will have been infected with respiratory syncytial virus, but they can get infected more than once. Children who attend childcare centers or who have siblings who attend school are at a higher risk of exposure and reinfection. Experts say about a million kids wind up in the hospital every year because of RSV, which infects the lungs and breathing passages. RSV is the most common cause of bronchiolitis (inflammation of the small airways in the lung) and pneumonia in children under the age of 1 in the United States.
RSV infections generally occur during fall, winter, and spring but Nicole Jones, MD, a pediatric hospitalist with West Tennessee Healthcare says recently there has been a surge of cases in West Tennessee and across the country.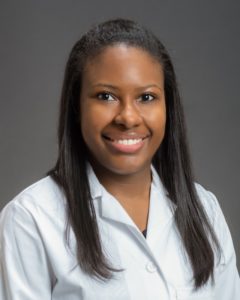 "We normally start seeing kids with RSV from November to March, so it is a bit odd to see it now. the amount of RSV in West Tennessee is increasing right now, and we are not sure why," said Jones.  "It's unusual to see cases pop up in the summertime, and we have some children with it that have had to be hospitalized. Our hospital admission rate is closer to what we do during the winter months which is about 10 a day."
Better testing may be attributed to part of the increase in cases diagnosed. "We have tests now that often include things like influenza and RSV that also test for COVID," said Jones. "This may be why we are seeing a little bit more that we traditionally might see this time of year because we wouldn't typically be testing for it."
People infected with RSV usually show symptoms within 4 to 6 days after getting infected and infections go away on their own in a week or two. Symptoms usually include runny nose, decrease in appetite, coughing, sneezing, fever and wheezing. Infants are most severely affected by RSV, and the only symptoms they may exhibit could be irritability, decreased activity, and breathing difficulties.
"Within the first three to five days, symptoms can worsen. If you notice your child's breathing is labored, hear wheezing when they breathe, they have bad coughing spells, or aren't keeping formula down, it is best you bring them in," said Jones. "Sometimes, it is best if we watch them in the hospital until they get over the hump. In some cases, that can mean keeping a close eye on their breathing and give IV fluids if they are dehydrated. On the other end of the spectrum, they may require breathing treatments and oxygen or high flow cannula, so they don't have to work so hard to breathe."
As RSV is a viral infection, there is no antibiotic for it. But Jones said there are things you can do to lessen the symptoms. "Manage pain and fever with acetaminophen or ibuprofen, never give aspirin to children. Suctioning their noses often and running a humidifier can also be helpful," she said. "It is always a good idea to see your regular pediatrician if you have any concerns or if your child spikes a temperature. If there is a noticeable worsening of symptoms, such as they are less active, there is audible wheezing, their breathing worsens, or you see belly movements when they breathe, bring them to the ER."
Respiratory syncytial virus is spread through infected respiratory droplets and enters the body through the eyes, nose or mouth. The virus can also pass to others through direct contact, such as shaking hands. The virus can live for hours on hard objects such as countertops, crib rails and toys.
"The best way to prevent spreading RSV is simply by washing your hands and covering your mouth when you cough," said Jones. "Be sure to wipe toys and surfaces down with a disinfectant, do not smoke around your children and limit travel."
If your child is sick, West Tennessee Healthcare has several clinics throughout West Tennessee. Some that offer evening and weekend hours with no appointment needed. To find a clinic near you, click here.