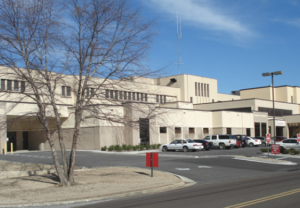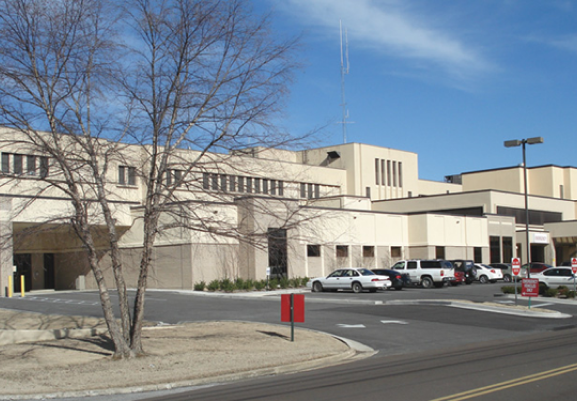 Dyersburg, Tennessee (March 9, 2023) – West Tennessee Healthcare is excited to announce the reopening of the cardiac catheterization (cath) lab located at Dyersburg Hospital. The hospital anticipates the reopening sometime in Spring 2023.
Cardiac catheterization is an important diagnostic procedure used to visualize the arteries and chambers of the heart and treat any narrowing of blood vessels (stenosis) or other abnormality. A catheter – a thin, hollow tube – is inserted into a large blood vessel that leads to the heart. Once cardiologists identify a blocked artery, they can then open it to restore blood flow to the heart and prevent further muscle damage.
Dr. Neil McKee, recently appointed Chief Medical Officer of West Tennessee Healthcare's community hospitals, said, "It is important to us that we enhance regional patient access to these quality cardiac services by providing them here at the Dyersburg hospital.  Along with what is provided here, there will be streamlined access to even more advanced cardiac care available at Jackson General."
Cath lab services at Dyersburg Hospital were previously consolidated with services at Jackson-Madison County General Hospital in April 2020 due to lower volumes coupled with the financial impact of the COVID-19 crisis across the country.
"We are very excited to re-initiate these services in Dyersburg because we believe this to be in the patients' best interest," stated Tina Prescott, Chief Operating Officer. "We appreciate the patience and support of the community as we were evaluating the most efficient and cost-effective care models during the pandemic."
For more information about services at West Tennessee Healthcare Dyersburg Hospital, visit West Tennessee Healthcare Dyersburg Hospital – West Tennessee Healthcare (wth.org).
About West Tennessee Healthcare:
West Tennessee Healthcare is a public, not-for-profit healthcare system with locations serving 19 counties in West Tennessee and Southeast Missouri. The mission of West Tennessee Healthcare is to improve the health and well-being of the communities we serve while providing exceptional and compassionate care. For more information, visit www.wth.org.