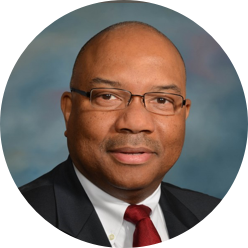 James Ross
President & Chief Executive Officer
MSHA, BSN, AEMT
Credentials
James (JR) Ross from Henderson, TN, joined West Tennessee Healthcare in 1985 as a registered nurse in the surgical intensive care unit. Positions held during his career are Critical Care Coordinator, Cardiac Services Manager, Director of CCU, Administrator of the West Tennessee Surgery Center, Executive Director of Physician Services and Director of Case Management/Social Services as well as Vice President of Hospital Services. He has an AAS from Jackson State Community College, AS in Nursing and BSN from Union University, MSHA from the University of Alabama at Birmingham and is credentialed as a Licensed Nursing Home Administrator, Licensed Emergency Medical Technician and a Licensed Registered Nurse. He is married to Cindy, a nurse practitioner, and they have two daughters Ashley and Kelsey.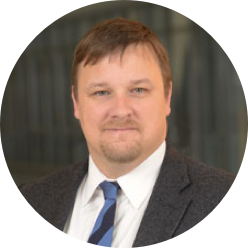 Jeff Blankenship
Executive Vice President
Chief Financial Officer
MBA
Credentials
Jeff is the Chief Financial Officer for West Tennessee Healthcare with responsibility for Finance and Accounting, Strategic and Business Development, the Revenue Cycle and the Supply Chain. Jeff is originally from Trenton, Tennessee and holds a BSBA from Union University and an MBA from the University of Memphis. He is a certified public accountant and a member of the Healthcare Financial Management Association. In his free time, Jeff enjoys traveling and spending time with his wife and two young children.
Accounting
Community Development & Planning
Decision Support
Employer Services
Finance
Financial Planning & Analysis
Internal Audit
Managed Care
Materials Management/Supply Chain
Revenue Cycle
Reimbursement
Strategic Development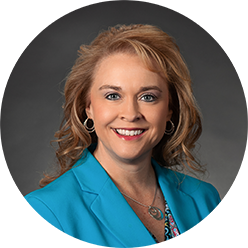 Tina Prescott
Executive Vice President
Chief Operating Officer
MBA, BSN, RN, NEA-BC
Credentials
Tina Prescott is originally from Middleton, Tennessee and came to West Tennessee Healthcare in 1996 as a Registered Nurse in the Surgical Intensive Care Unit. Since then, she has held the position of Clinical Manager and Director of SICU and Administrator of Camden General Hospital. In 2007, she was named the Vice President/Chief Nursing Officer of Jackson-Madison County General Hospital. Tina is a graduate of Union University in Jackson where she received her BSN and MBA. She is board certified as an Advanced Nurse Executive with the American Nurses Credentialing Center, a member of the American Nurses Association and American Association of Critical Care Nurses. She has three children Lilly, Lane and Leah.
Bolivar General Hospital, Administration & Nursing
Camden General Hospital, Administration & Nursing
Dyersburg Hospital, Administration & Nursing
Jackson Madison Hospital, Administration & Nursing
Milan Hospital, Administration & Nursing
Improvement & Innovation
Patient Experience
Volunteer Hospital, Administration & Nursing
West Tennessee Healthcare Regional Transfer Center
West Tennessee Healthcare Rehabilitation Hospital Cane Creek, JV Hospital
West Tennessee Healthcare Rehabilitation Hospital Jackson, JV Hospital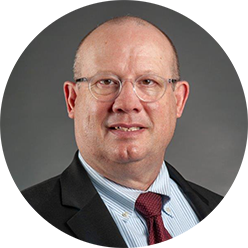 Jackie Taylor
Executive Vice President
Chief Physician Executive
Credentials
Taylor, MD has served patients in West Tennessee since 1990.  In 2003, he joined the Emergency Medicine team at Jackson-Madison County General Hospital.  Dr. Taylor has served in many different leadership roles, including ER Medical Director, Assistant CMO and CMO of JMCGH, and now as the Chief Physician Executive for West Tennessee Healthcare.Dr. Taylor attended medical school at University of Tennessee Center for Health Sciences and holds a board certification in family medicine.  He is also a Fellow of the American Academy of Family Physicians.
Care Management
Clinical Document Integrity
Continuing Medical Education
Credentialing
Infection Control
Journey to Excellence
Learning Center
Medical Affairs
Quality & Patient Safety
Quality Outcomes
System Accreditation
West Tennessee Healthcare Medical Staff
Tim Adams
System Vice President
Support Services
MBA
Credentials
Tim Adams serves as Vice President of Hospital Services at West Tennessee Healthcare. Originally from Rome, Georgia, Tim Adams moved to Jackson, Tennessee in 1970 and joined West Tennessee Healthcare in 1987 as a Safety Engineer with the Safety Department. Throughout his time with the health system he has held various leadership positions including, Director of Safety, Security and Telecommunications and Director of Outpatient Services. In 2009, Adams was named Executive Director of West Tennessee Neurosciences and Spine and West Tennessee Rehabilitation Center. Adams has also been active with numerous community and civic organizations. He is a Past President of the Jackson Chapter for the American Society of Safety Engineers, Past Board Chairman for Leaders Credit Union and a 2006 graduate of Leadership Jackson. In 2005, Adams was honored with the Jackson-Madison County General Hospital Humanitarian/Community Service Award and in 2011 he was the recipient of the West Tennessee Healthcare President's Award. He has a Bachelor of Science, Chemistry and a Master of Business Administration. Tim and his wife Mary Lou have three children, Jason, Daniel and Madeline Adams.
Acute Care Therapy
BioMed
Emergency Medical Services
Employee Transport
Environmental Services
Facilities Management
Food & Nutrition Services
Laundry
Neurosciences
Safety & Security
Sleep Disorders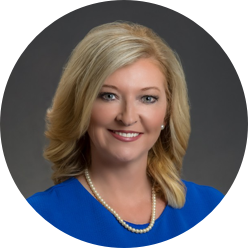 Amy Garner
System Vice President
Chief Compliance and Communications Officer
EJD, CHC, CCE, Fellow – Health Ethics Trust
Credentials
Amy Garner was raised in Milan, Tennessee. She attended and graduated from Milan High School and obtained her Bachelor's Degree and Master's Degrees in Business Administration from Union University. She also has her Executive Juris Doctor Degree with an emphasis in Health Law from Concord University School of Law. Amy began her career at WTH as the controller for Camden General Hospital in 1998, and in 2002, became the administrator of the hospital. In 2003, she became the Corporate Compliance Officer for West Tennessee Healthcare, in which her primary responsibility is promoting an environment where there is honest, ethical behavior in the day-to-day operations of the organization. Amy lives in Jackson with her husband, Keith, and has two daughters, Hannah and Madeline. In her spare time, she enjoys serving on several boards and committees in the community and loves to read, go fishing, and entertain guests.
Communications, Public Relations & Marketing
Compliance
Institutional Review Board (IRB)
Media Services
Privacy
Safety Engineer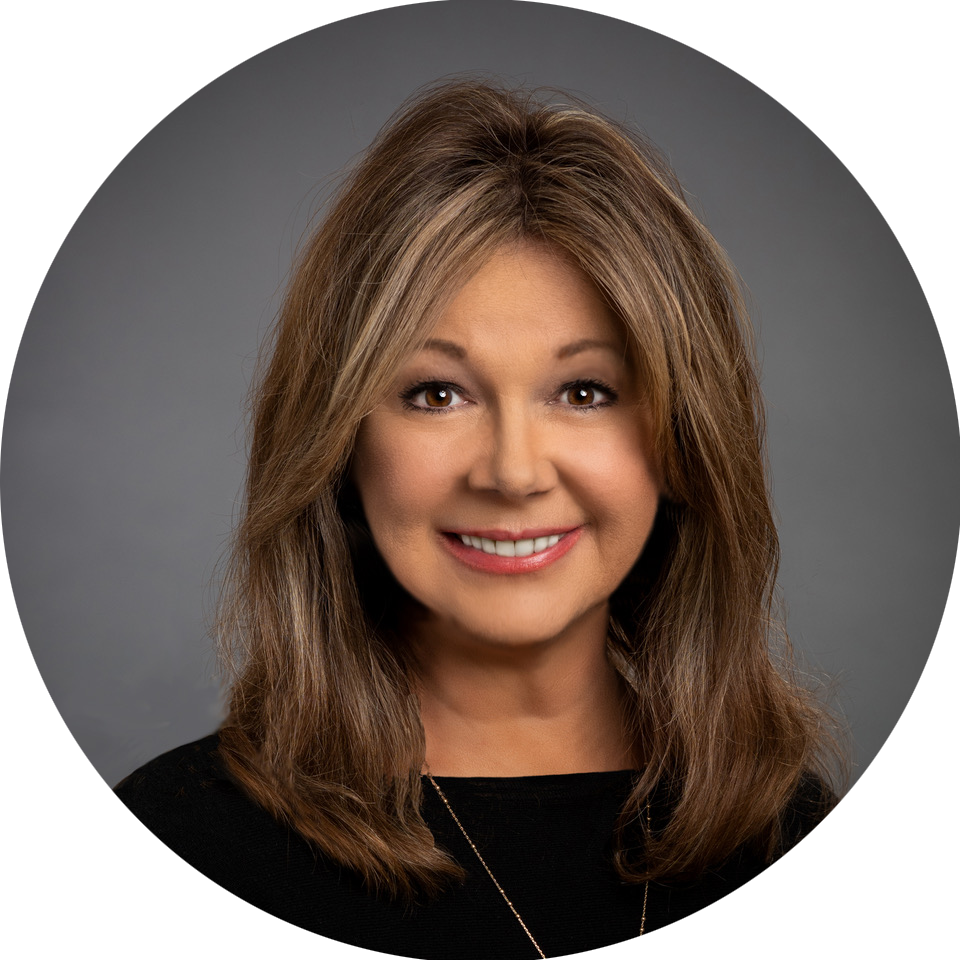 Charleyn Reviere
System Vice President
Chief General Counsel 
JD, BBA
Credentials
Charleyn Reviere serves as the Chief Legal Officer/General Counsel VP for West Tennessee Healthcare. Charleyn grew up in Lexington, Tennessee and graduated magna cum laude from the University of Memphis. She received her law degree from the University of Memphis Cecil C. Humphreys School of Law. Charleyn is a member of the Tennessee Bar Association and the American Health Law Association, and is a Master of the Bench of the American Inns of Court. She is honored to have worked since 2004 in a healthcare system that provides acute care for all who need it, regardless of their ability to pay. She and her husband Rusty live in Jackson and have four fantastic kids. Charleyn enjoys spending time with her family, traveling, building projects with her beloved miter saw, and cheering loudly for the Nashville Predators hockey team.
Legal Operations
Mergers, Acquisitions, JVs and Affiliations
Corporations
Risk Management/Patient Safety
Provider and General Contracting
Litigation and Administrative Actions
Insurance and Claims
Contract Management
Darrell King
System Vice President 
Physician & Ambulatory Services
MBA, CMPE
Credentials
Darrell King serves as Vice President for West Tennessee Medical Group. His responsibilities include West Tennessee Medical Group, as well as Sports Plus Rehab Centers, Kirkland Cancer Center, infusion clinic, acute wound care management and infectious disease. Darrell is a Jackson native and began his healthcare career in medical group management in 1990. He received the Bachelor of Science in Business Administration from the University of Tennessee-Knoxville and the Master of Business Administration from Union University. King holds membership in the American Medical Group Association (AMGA), the Medical Group Management Association (MGMA) and the American College of Healthcare Executives (ACHE). In 2003, he received the Certified Medical Practice Executive (CMPE) designation from the American College of Medical Practice Executives. He recently returned home to Jackson from Jonesboro, Arkansas, where he was the Chief Executive Officer of NEA Baptist Clinic. Darrell is married to Tracey and they have two kids, Kathryn and Will. He enjoys following the Vols and the Cardinals, waterfowl and upland bird hunting, politics and especially spending quality time with his family.
Physician Administration
Finance
Hospice
Infusion Clinic
Kirkland Cancer Center
LIFT Wellness, Therapy & Health Clinic
Palliative Care
Sports Plus Rehab Centers, including Work Plus and Aquatherapies
West Tennessee Medical Group
Wound Management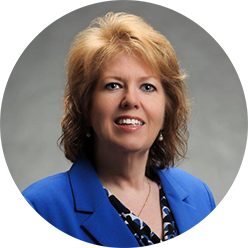 Teresa Freeman
System Vice President
Chief Nursing Information Office for WTHC
DNP, MBA, RN, NEA-BC
Credentials
Teresa Freeman has been a nurse for over 30 years. She achieved her Associate degree in Nursing in 1987 and went to work as a staff nurse in the Cardiac Intensive Unit. She achieved a BSN in 1993 and an MBA in 1999 both from Union University. She also completed a Masters degree in Nursing from the University of Memphis in 2016 with an emphasis in Executive Leadership. Previously held positions in the organization are Director of CCU/MICU, Director, Clinical Informatics & Process Management, Executive Director of Clinical Development & Staffing, Assistant Chief Nursing Officer & Chief Clinical Informatics Officer. She is also a part-time nursing faculty for the University of Memphis.
Ayers Children's Medical Center and Therapy & Learning Center
Dialysis
Emergency Department
Inpatient Nursing Units & ICUs
Patient Care Standards & Clinical Development
Patient Transport
West Tennessee Women's Center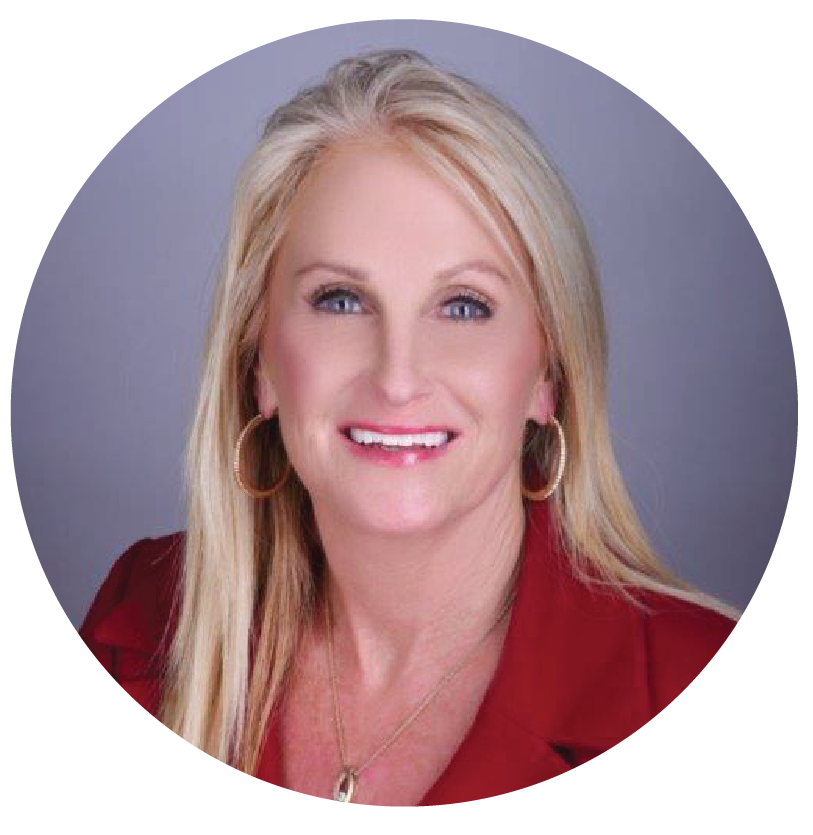 Deann Thelen
Vice President
Chief Executive Officer of Jackson Madison County General Hospital
MBA, BSN, RN
Credentials
Deann is originally from the state of Iowa and grew up on a farm near Iowa City. She attended the University of Iowa for her education obtaining her Bachelor of Science in Nursing in 1991. She worked as a registered nurse in critical care and cardiac procedural units for several years before moving into administration. She obtained her MBA in 2003 while still at the University of Iowa. Deann has worked in healthcare both clinically and administratively for nearly 30 years and still is focused on hospital operations. She relocated to Jackson, Tennessee in May of 2012 to become a Vice President for Hospital Services with West Tennessee Healthcare. In her current role, she has administrative and operational oversight for several key clinical areas. Deann is married to Randy and has two children, Christopher and Madison.
Jackson-Madison County General Hospital
Vanessa Patrick
Vice-President
Business Development
MBA
Credentials
Vanessa Patrick is Vice-President of Business Development for West Tennessee Healthcare. Vanessa Joined the West Tennessee Healthcare organization in 1999.  Areas of responsibilities include provider recruiting, physician liaison program, corporate health and wellness, and strategic development including acquisitions.  She has been married to Chad Patrick for 25 years and they have two daughters, Cameron and Langston. Vanessa enjoys traveling with her family.
Provider Recruiting
Physician Liaison Program
Corporate Health and Wellness
Strategic Development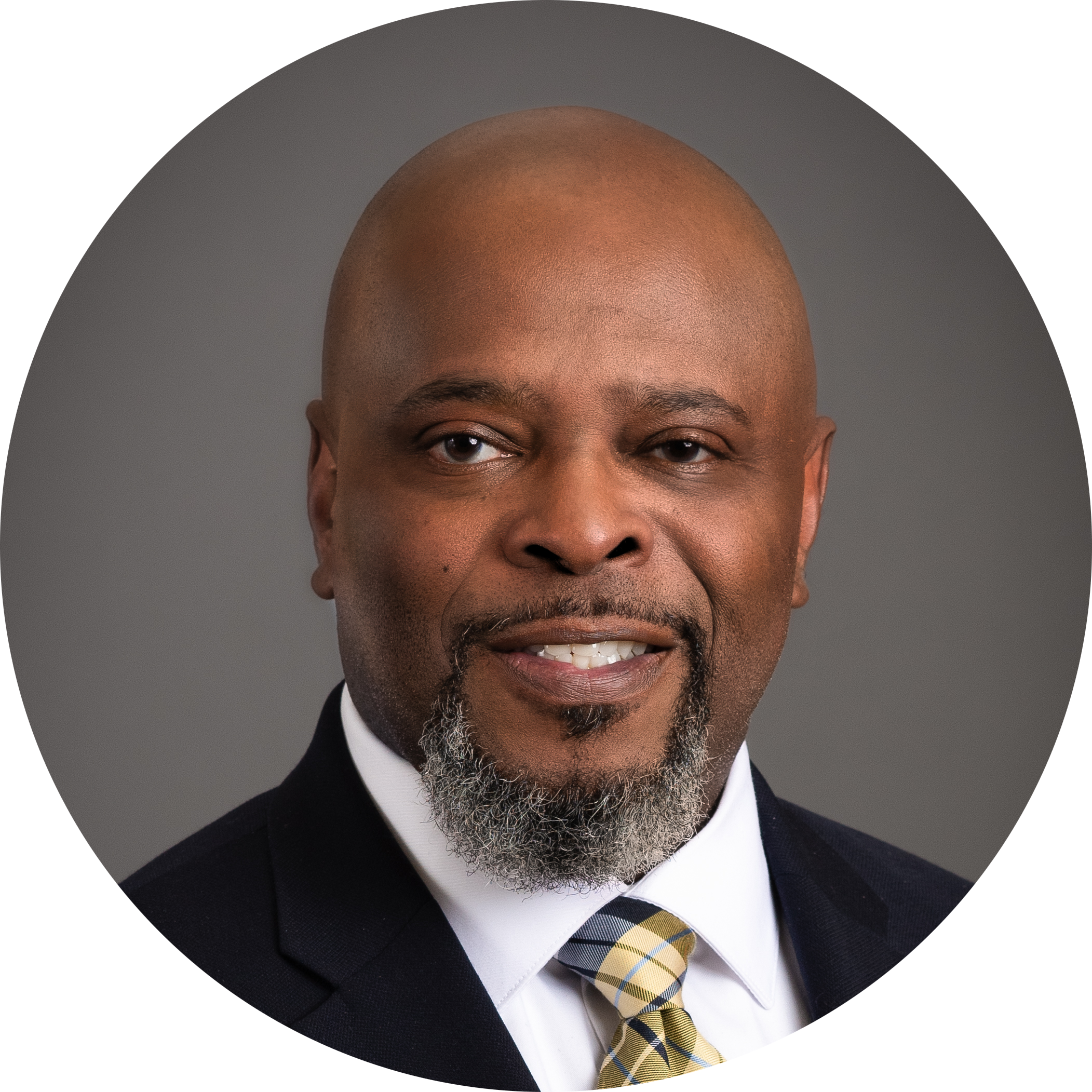 Clayton Phillips
System Vice President
Chief Information Officer
MBA
Credentials
Clayton Phillips is originally from Wynne, Arkansas.  He came to West Tennessee Healthcare in 1990 after serving in the US Army and the Department of Defense. Clayton attended Lane College and the University of Phoenix where he obtained a Bachelor's Degree in Information Systems and a Master's Degree in Business Administration. He began his career at WTH as a Senior Network Engineer and transitioned to Network Manager and Security Architect with the responsibility of maintaining the confidentiality, integrity, and availability of systems and data. He was later promoted to Director of IT Security and Networking.  As Chief Information Officer Clayton is responsible for the IT department defining and delivering IT capabilities across the enterprise.  He and his wife Deborah live in Jackson and they have three children, Aliyah, Cayley, and Brooklyn. Clayton is active in his local church, and enjoys riding Harleys, cheering for the Dallas Cowboys, traveling, and fishing.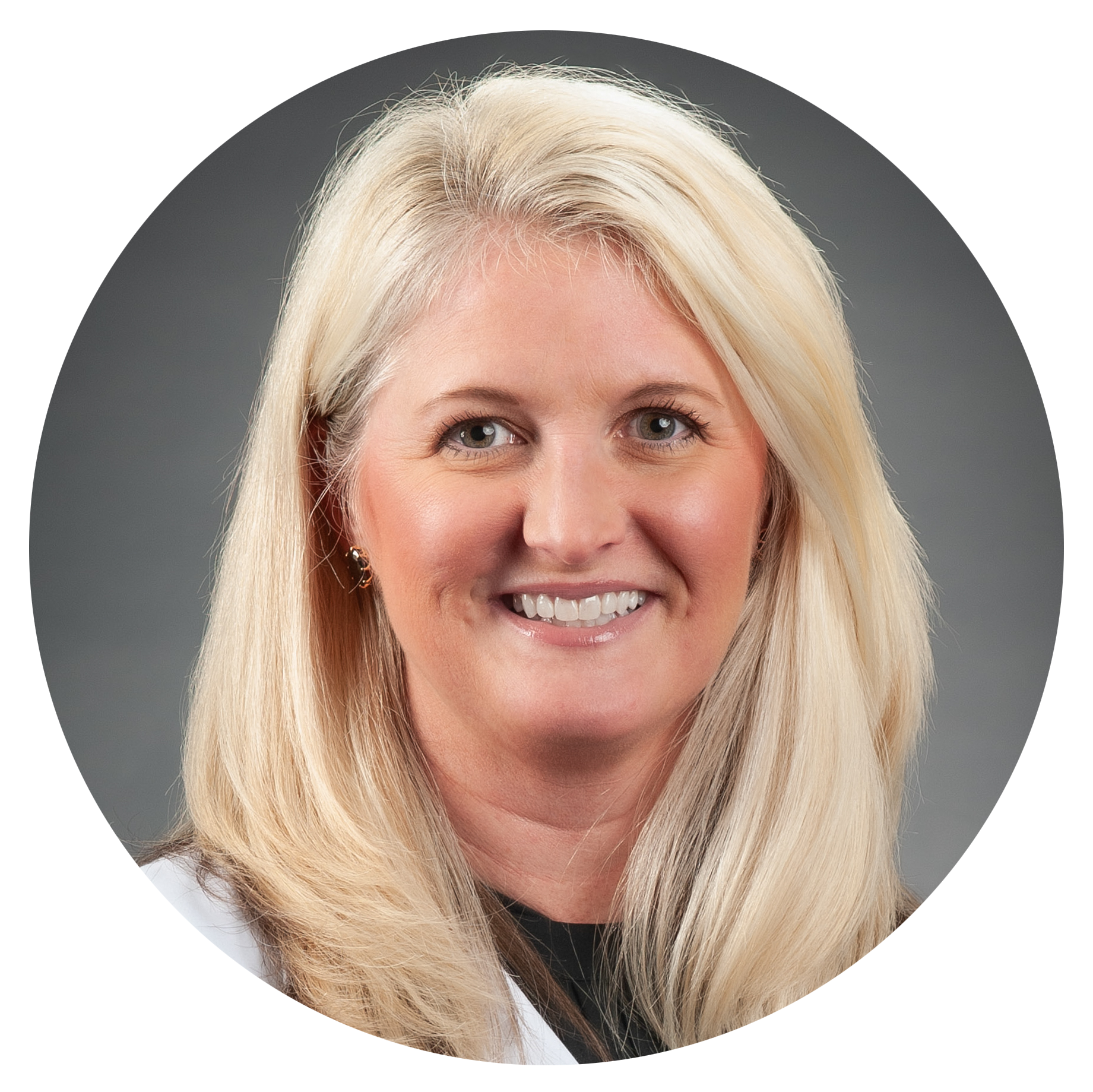 Bethany Lawrence, MD
Vice President
Chief Medical Officer-JMCGH
Medical Director of Palliative Care at Jackson-Madison County General Hospital
Credentials
Dr. Bethany Lawrence grew up in Murray, KY, graduated from Murray State University, and attended medical school at the University of Louisville School of Medicine. She moved to Jackson in 2004, after serving as Assistant Professor of Clinical Medicine at Indiana Univ School of Medicine, where she completed her residency in Internal Medicine. After moving to Jackson, she practiced at the Medical Clinic of Jackson before moving to Medical Director of the Health and Healing Clinic. She later accepted a position at the University of TN Health Science Center as Assistant Professor of Clinical Medicine for the Family Medicine program in Jackson. In 2019, she returned to JMCGH working in inpatient Palliative Care and also for Hospice of West Tennessee. She currently serves as Medical Director of Inpatient Palliative Care at JMCGH. She has her board certification through the American Board of Internal Medicine. In addition to her medical staff work, she is active in the community and has served on the Board of Trustees for the University School of Jackson. She received the Hope Giver Award from the Boys and Girls Club of Jackson in 2008. She is a member of First United Methodist Church in downtown Jackson. She is married to Peter Lawerence, M.D. of Jackson Urological Associates, and they have 2 teenage children.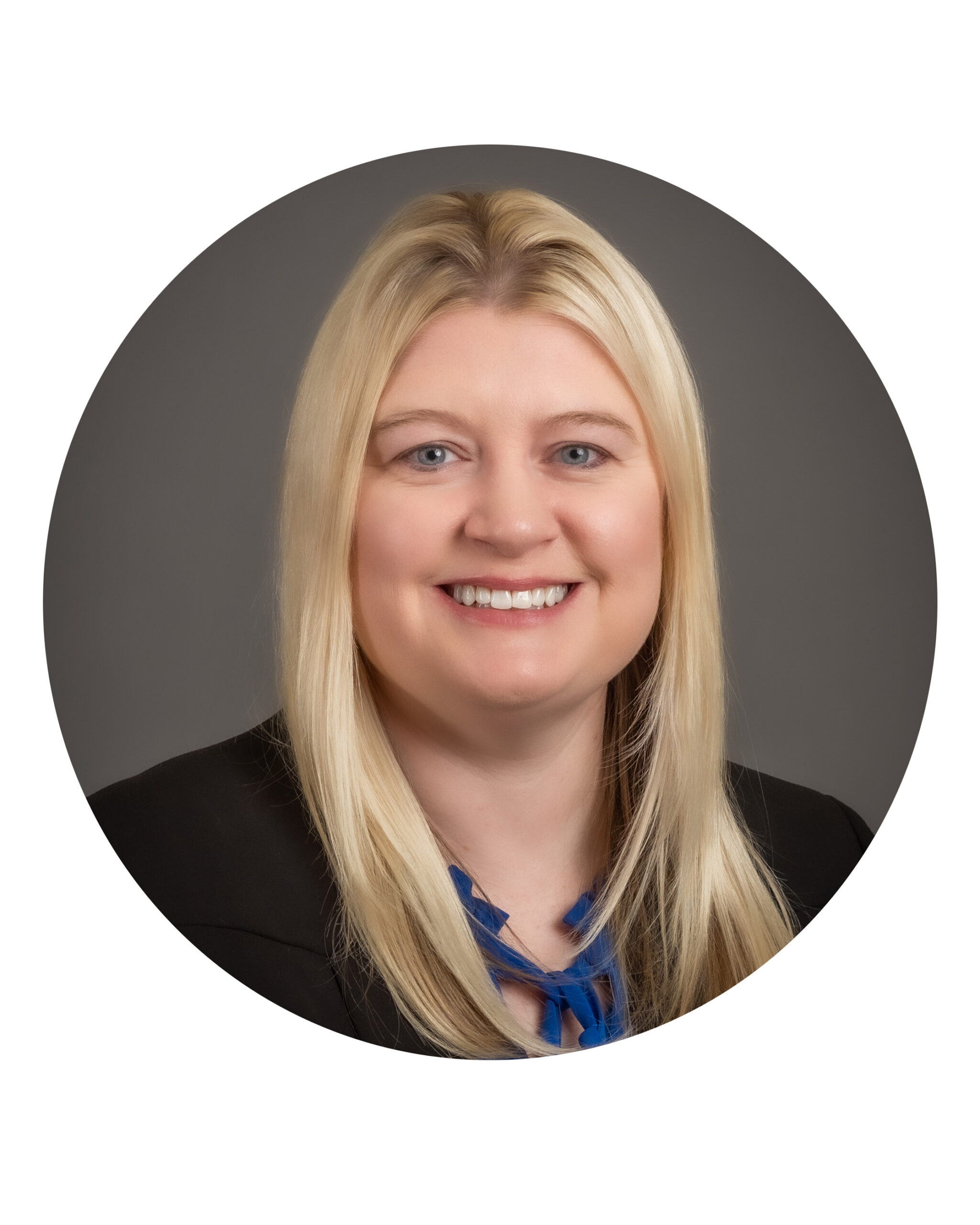 Shannon Cinicola
System Vice President
Chief Human Resource Officer
MHRM, BSBM
Credentials
Shannon Cinicola is originally from Ramer, Tennessee and began her career at West TN Healthcare in 2019 as the Director of Total Rewards. In July of 2021 she was promoted to Executive Director of Human Resources for the healthcare system. Shannon is a 2002 graduate of the University of TN Martin, where she obtained her Bachelors in Business Management. She obtained her Masters in Human Resource Management in 2022 from the University of Southern New Hampshire. She is married to Jason and they have two daughters Makayla and Jaley.
Amy Cain,
System Vice President
Chief Quality Officer
MSN, MBA, CPHQ, RNC-EFM
Credentials
Cain is originally from Tampa, Florida and joins the West Tennessee Healthcare most recently from Nashville, where she served as Division Vice President of Quality for a system of acute care hospitals, free standing behavioral health hospitals and free standing emergency departments.  Amy earned her BSN from Adventist University, MSN in Leadership and Curriculum Development from University of Central Florida and MBA from Capella University.  Throughout her 28 year career in healthcare she has served as a frontline nurse in critical care, labor and delivery and surgical services, a CNO, a hospital administrator and finally the past several years as the quality leader with oversight for clinical excellent, quality outcomes, regulatory compliance and patient safety.  She settled in Henderson with her husband.  Together they have 4 grown children, two grandchildren; they love traveling anywhere new and spending time on the water.
---
NONDISCRIMINATION NOTICE STATEMENT
West Tennessee Healthcare (WTH) does not exclude, deny benefits to, or otherwise discriminate against any person on the grounds of race, color, national origin, age, religion, disability, Limited English Proficiency or sex, including discrimination based on gender identity, sexual orientation, sex stereotyping or pregnancy in admission to, participation in, or receipt of the services and benefits under any of its programs and activities, whether carried out by WTH directly or through a contractor or any other entity with which WTH arranges to carry out its programs and activities.
For further information about this policy, contact Amy Garner (731) 541-9914.