Accreditation
The Kirkland Cancer Center has been accredited by the American College of Surgeons Commission on Cancer.

The Kirkland Cancer Center program has met the 34 Commission on Cancer (CoC) quality care standards and, since 1990, has continued to be evaluated every three years through a survey process. The Center maintains CoC levels of excellence in the delivery of comprehensive patient-centered care.
Because it is a CoC-accredited cancer center, The Kirkland Cancer Center takes a multidisciplinary approach to treating cancer as a complex group of diseases that requires consultation among surgeons, medical and radiation oncologists, diagnostic radiologists, pathologists, and other cancer specialists. This multidisciplinary partnership results in improved patient care through programs that focus on the full spectrum of cancer care including prevention, early diagnosis, cancer staging, optimal treatment, rehabilitation, life-long follow up for recurrent disease, and end-of-life care.
When patients receive care at a CoC facility, they also have access to information on clinical trials and new treatments, genetic counseling, and patient centered services including psycho-social support, a patient navigation process, and a survivorship care plan that documents the care each patient receives and seeks to improve cancer survivors' quality of life.
When cancer patients choose to seek care locally at a CoC-accredited cancer center, they are gaining access to comprehensive, state-of-the-art cancer care close to home.
At the Kirkland Cancer Center, we are redefining the healing process. Whether you are looking for a second opinion or physicians to be with you through your cancer journey, we are here to serve you.
1,700+ new adult cancer patients diagnosed and/or treated yearly
Cutting edge treatment options in radiation oncology, surgical oncology, and chemotherapy
Latest in technological equipment
Accredited by the American College of Surgeons
The Kirkland Cancer Center works cohesively with the Jackson-Madison County General Hospital Surgery and Radiology Departments where surgical procedures, stereotactic biopsies, bone scans, CT scans, MRIs, and mammograms are routinely performed. Clinical research trials are available to eligible patients as well.
The Medical Oncology and Radiation Oncology Departments strive to meet each patient's physical, emotional, and spiritual needs during their radiation therapy, chemotherapy, medical oncology, and other treatments. To assure comprehensive treatment, these professionals work closely with nutritional, psychological, social service, and pastoral care staff as well as physicians.
A multidisciplinary group of physicians attends weekly Tumor Board meetings to discuss patient treatments. Tumor Registry, another educational resource, assists cancer doctors with their analyses of cancer therapies and subsequent outcomes.
Meeting the special needs of those patients and their families facing life-limiting illness, Hospice of West Tennessee assures quality of life and provides emotional support through palliative care. Community Education remains a Cancer Center priority with sponsorship of free cancer screenings and programs reaching thousands yearly.
---
Legacy
In January, 2010, West Tennessee Healthcare named the Alice and Carl Kirkland Cancer Center in honor of the couple's $5 million gift to the West Tennessee Healthcare Foundation to further enhance cancer services to people of West Tennessee.
Alice and Carl Kirkland dedicated to Cancer Treatment in West Tennessee. "Alice and Carl's generosity will help West Tennessee Healthcare serve the people of this community for generations to come," said Bobby Arnold, West Tennessee Healthcare president and CEO. "We are extremely grateful for this extraordinary kindness, which lays the groundwork to increase services and provide care that is close to home for our patients."
"Alice and I are happy to be able to help West Tennessee Healthcare expand its cancer services," said Carl Kirkland. "I am from West Tennessee and am a cancer survivor myself. We believe in the mission of bringing the highest quality cancer care close to home for West Tennesseans."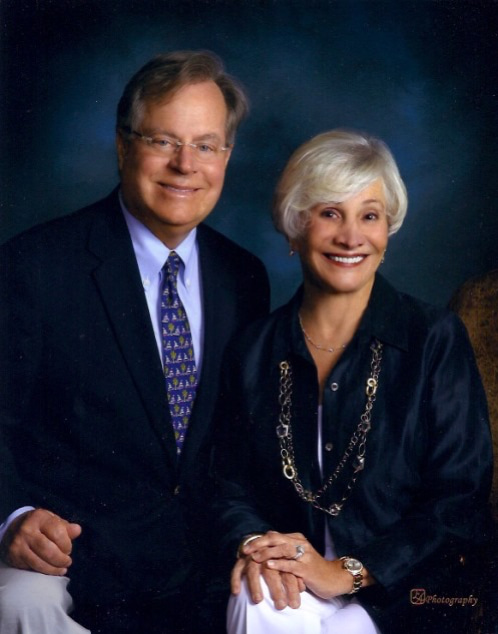 Hospital officials are working with physicians and consultants to develop a strategic plan outlining consolidation initiatives and expanded services in light of the Kirkland donation. Each year, more than 1,100 West Tennesseans are treated for cancer at West Tennessee Healthcare.
The Alice and Carl Kirkland Cancer Center is designed with the patient in mind, providing a supportive, easy-to-access environment in a private, secluded setting. The design of the multi-story facility is one of the largest cancer centers in the region, while still providing patients with a sense of comfort.
At Jackson-Madison County General Hospital, the West Tennessee Cancer Center was designated in 1990 as one of the five Centers of Excellence and it has been participating in research studies since 1993. Currently, the West Tennessee Cancer Center offers treatment and diagnostic services that include medical, surgical, and radiation oncology, tumor registry, and hospice. In addition, it provides cancer conferences for physicians and other healthcare professionals, social services, outreach clinics, public education, and various support groups, such as Camp Blue Bird. For over 10 years, it has been the title sponsor for the American Cancer Society's Relay for Life in several West Tennessee communities.
The West Tennessee Cancer Center has been selected by the National Cancer Institute's (NCI) Cancer Trials Support Unit as a participant in its CTSU Independent Clinical Research Site (CICRS) Program. Of the 17 sites evaluated through a lengthy and highly selective process, only five were selected. The West Tennessee Cancer Center was the only site selected in Tennessee. Through this affiliation with the NCI, West Tennessee Cancer Center will be able to offer patients a variety of trials from the large menu of NCI-funded trials. West Tennessee Cancer Center is also a member of the Vanderbilt Ingram Cancer Center Affiliate Network, Nashville, Tennessee.
Alice and Carl Kirkland gave $5 million to advance cancer treatment in West Tennessee.Carl Kirkland is co-founder and chairman emeritus of Kirkland's, a leading specialty retailer of home décor in the United States, operating approximately 291 stores in 32 states. He has served on several boards, including Hibbett Sports, Bank of Jackson, and the University School of Jackson, where he served as past chairman. Carl Kirkland is active in many civic activities and charities, including Jackson Humane Society and West Tennessee Healthcare Foundation. He attended the University of Mississippi and received a BBA degree from the University of Memphis. Alice Kirkland is an alumna of the University of Tennessee at Martin. She was a Medical Records Librarian at Baptist Hospital and later was a Medical Records Administrator for the Tennessee Department of Health. She has been involved in numerous charitable activities, including the West Tennessee Healthcare Foundation, Jackson Humane Society, and Jackson Service League, and has been a supporter of University School of Jackson.
Alice and Carl Kirkland have three children, Miles Kirkland in Nashville, Brooks Kirkland in Beaver Creek, CO, and Abby Kirkland Foley in Nashville, along with five grandchildren. Alice and Carl are members of First United Methodist Church, Jackson, Tennessee.
Cancer has touched the lives of both Alice and Carl. Alice lost her mother and father and Carl lost his father and brother to cancer. Carl is a cancer survivor.
---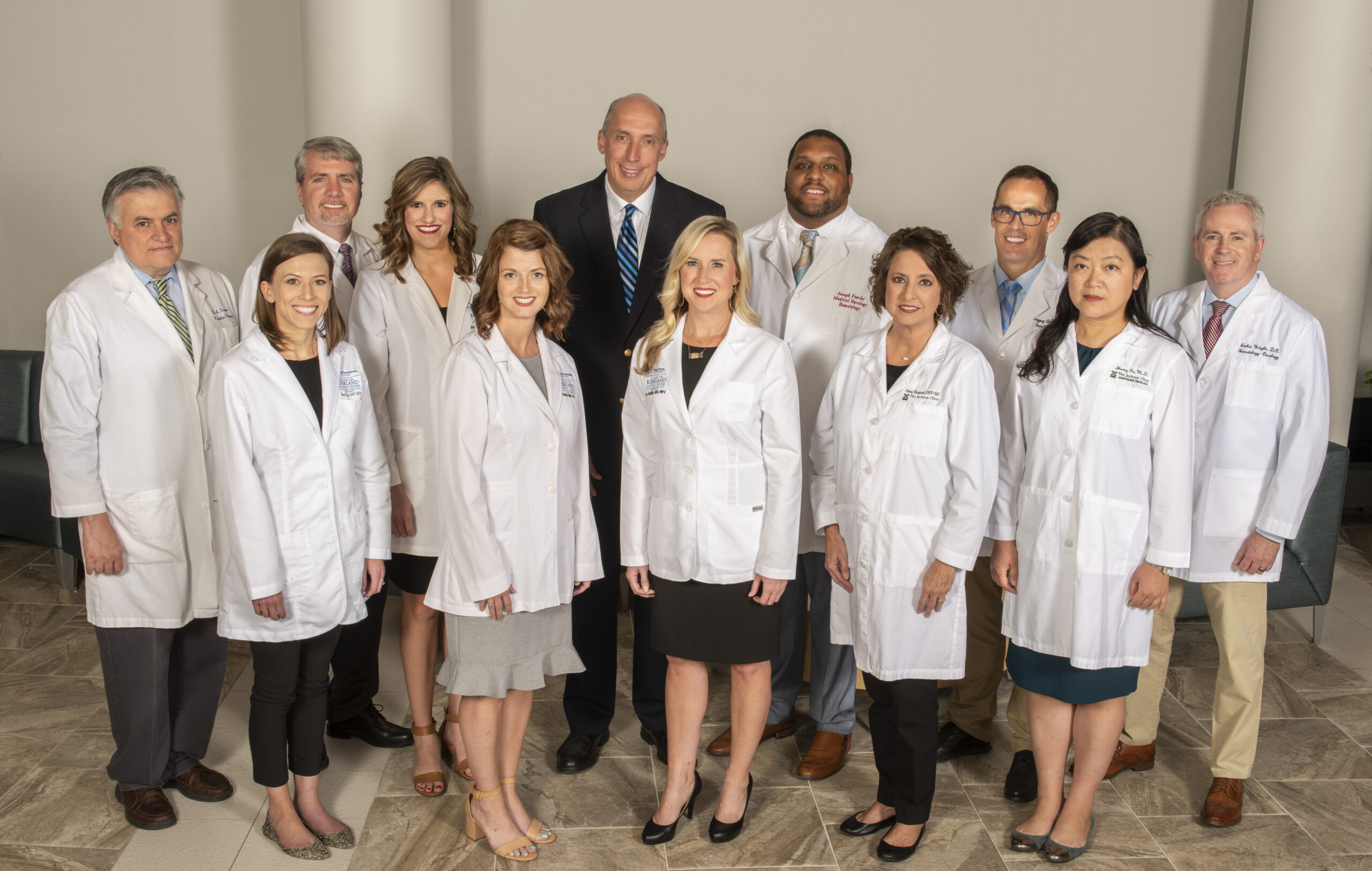 Our Team
The Kirkland Cancer Center team of physicians includes Oncologists, Hematologists, Radiologists, Pathologists and General Surgeons who are committed to finding the right treatment for each patient. All of our physicians are board certified, with experience in treating multiple cancer types. Our team participates in research through clinical trials to provide advanced cancer treatment. Hematologist/Oncologist Archie W. Wright, DO, leads the team as medical director for the Kirkland Cancer Center.
Board Certified Hematologists/Oncologists
Joseph E. Fouche', MD, Medical Director
Gregory Franz, MD
Shuang Fu, MD
Brian N. Walker, DO
Archie W. Wright, DO
Nurse Practitioners
Worthy Walker Arrington, DNP
Amy Bryant, FNP
Chelsey Elliott, FNP
Mary McMillin, FNP
Rebecca Guthrie Parker, DNP
Sydnie Nichol, ANP
Board Certified Radiation Oncologists
Jeffrey J. Kovalic, MD, Medical Director
Anastasios L. Georgiou, MD 
Jeffrey, Chen, MD 
At the Kirkland Cancer Center, our physicians are more equipped than ever to care for their patients' needs. If you were already a patient of one of these doctors, you can continue to see your doctor at the Kirkland Cancer Center.
---
Testimonials
At the Kirkland's Cancer Center, we don't do what we do for praise. We want to serve our patients, providing them with care, support and encouragement. Still, we enjoy hearing from you, because your words, in turn, become a source of encouragement for us. We are grateful for the opportunity to make a difference in the lives of our patients, and we love to hear from those who gave us the privilege of providing them with care. Read below to learn about the experiences of some of our patients and their families.
"Without the overwhelming love, support and care of the dedicated staff at Kirkland Cancer Center, I could not have made it through this."
Lisa Roberts
"I remember walking into the Kirkland Cancer Center here in Jackson and taking a deep breath. One of the nurses greeted me and helped me to get started. I learned that these nurses, aids, volunteers and office personnel really cared. They took the time to explain things. It really helps because sometimes you don't know what questions to ask. These ladies were like angels. You see it in their eyes. The feeling there is always up and hopeful."

Jan Williams, Former Patient
"I would never want to go anywhere else. I received the best care possible and I didn't have to disrupt my life or my family to receive treatments."
Cara Evans

Craig Whitney Testimonial

Terry Frazier Testimonial

Edgar Pierce Testimonial

Sherry Miller Testimonial
---
NONDISCRIMINATION NOTICE STATEMENT
West Tennessee Healthcare (WTH) does not exclude, deny benefits to, or otherwise discriminate against any person on the grounds of race, color, national origin, age, religion, disability, Limited English Proficiency or sex, including discrimination based on gender identity, sexual orientation, sex stereotyping or pregnancy in admission to, participation in, or receipt of the services and benefits under any of its programs and activities, whether carried out by WTH directly or through a contractor or any other entity with which WTH arranges to carry out its programs and activities.
For further information about this policy, contact Amy Garner (731) 541-9914.