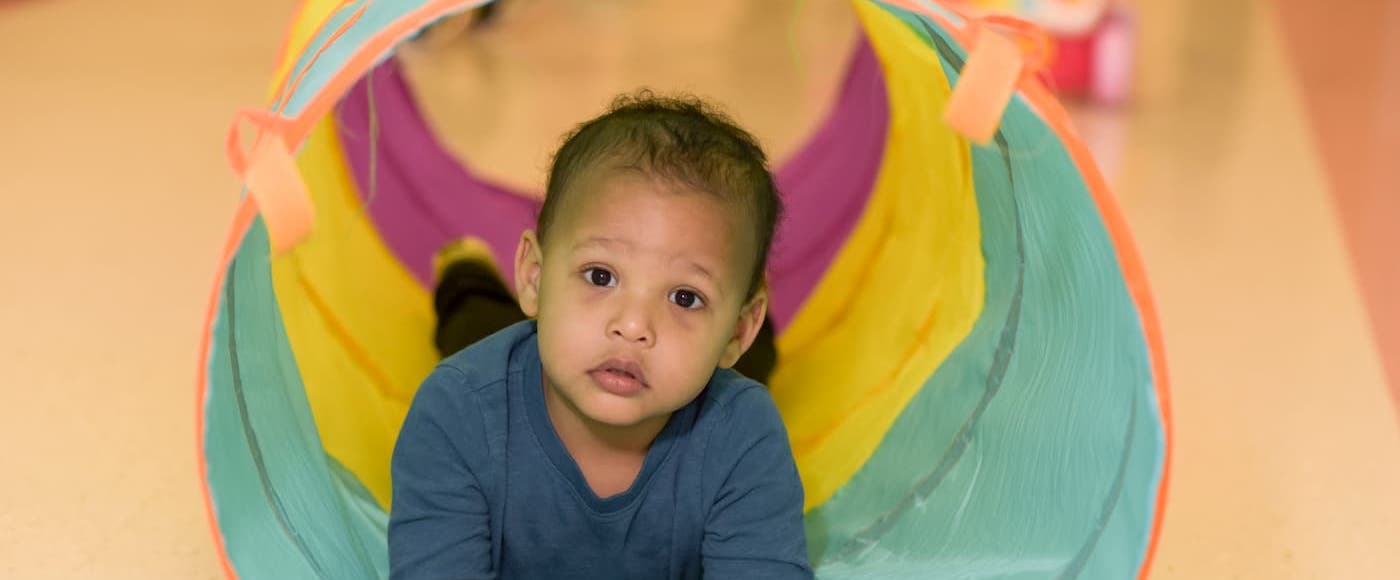 Celebrating the Unique ABILITIES in Everyone!
When a concern arises about your child's development, you need a support system with proven methods and compassionate care. The Therapy & Learning Center helps individuals with various abilities celebrate and develop their unique gifts. Efforts are directed at meeting the individualized needs of our children and adults during therapy, learning, and care offering a comprehensive approach.
The Therapy and Learning Center began for us as a resource, a place to go, to help Easton gain the skills he would need to be stronger and better able to succeed in life. They pushed and guided him to be the very best that he could be and gave him the keys to obtaining his goals. His therapists turned into family to not only him but all of us.

– Jamie Hopper, mom to Easton
Pediatric Therapy Services
The Therapy & Learning Center has offered pediatric therapy services in both clinic and school settings since 1987. We pride ourselves in not just being expert clinicians who diligently work to develop children's abilities but also in being a lifeline of compassionate support to families. We offer a holistic approach for your child's progression as our therapists collaborate with teachers, childcare providers, caregivers and others in order to maximize each child's functional skills.
Learn More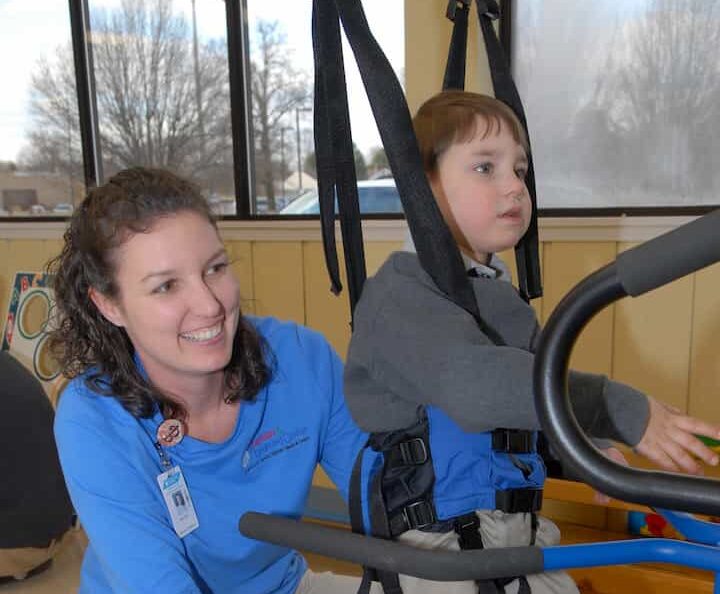 Occupational Therapy

– developing the abilities children need for the many "occupations" of childhood, including playing with friends, being a student, helping at home, eating, getting dressed, and participating in hobbies and sports. OT includes fine motor skills, handwriting, and sensory integration.

Physical Therapy

– works with children to build strength, improve movement, and gain functional mobility.  Techniques are designed to make therapy fun and playful to help kids reach highest potential of physical function.

Speech-Language Pathology

– works one on one with children to help them learn speech, language, feeding, and swallowing skills that are important for their everyday life. 

Hippotherapy –

 specialized horseback riding therapy where a certified instructor incorporates the disciplines of physical, occupational and speech therapy with the characteristic movements of a horse to assist in promoting physical, social and communication skills.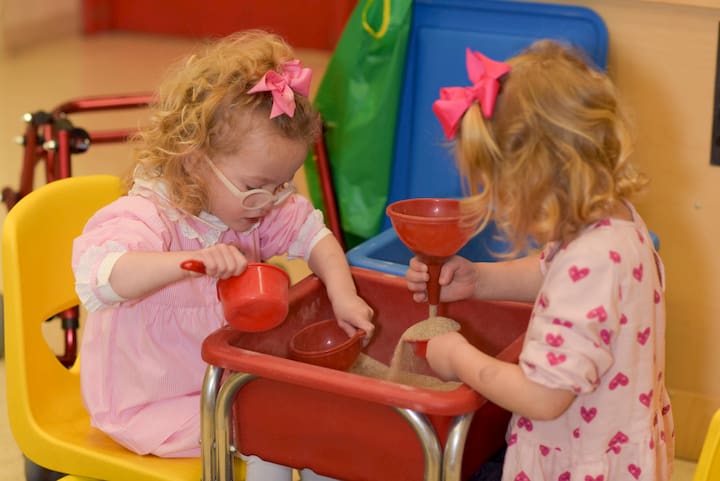 Early Childhood Learning Services
(Children Birth-5 years)
Meeting developmental milestones are crucial in younger children.  Our TLC K.I.D.S. Early Learning Program includes inclusive childcare, home & community based intervention, and eligibility assessments for Tennessee Early Intervention Systems through play, parent coaching, & compassionate care. TLC KIDS is rated at the highest accreditation levels.

Learn More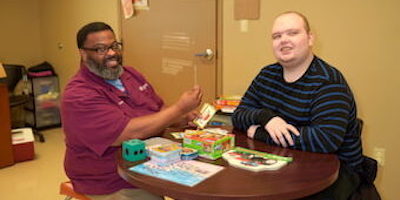 Adult Day Services
Offers a full range of activities for adults with varying abilities to provide each individual with an enhanced, purpose-filled life.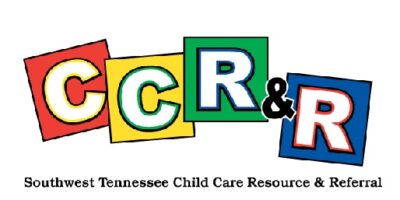 Child Care Resource & Referral
Offering the information, education, training and materials required to care for children with special needs.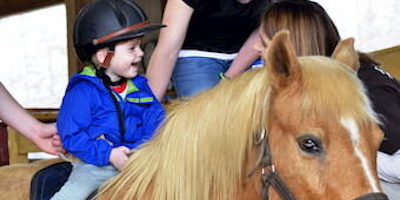 Rein-Bow Riding Academy
Hippotherapy and therapeutic riding is another form of therapy that allows patients to increase their emotional and social well being.