West TN Child Care Resource & Referral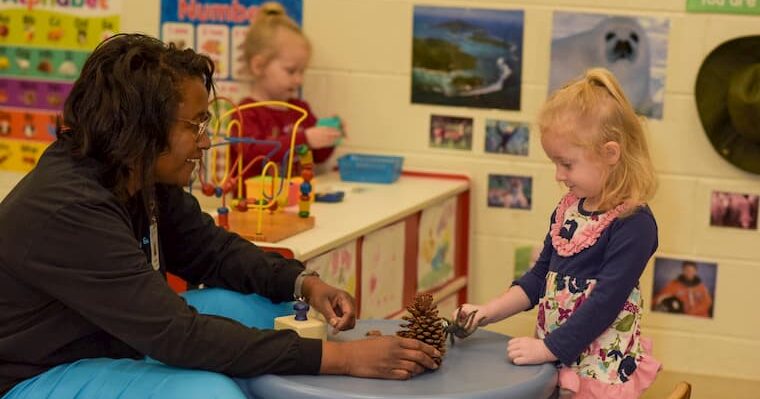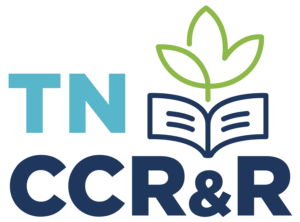 As part of the Therapy & Learning Center, West TN Child Care Resources & Referral provides support for families and caregivers of children. We strive to meet the needs of child care providers by offering the information, education, training and materials required to care for all children. All of our services are provided at no charge.
Learn about Child Care Training
For more information, please call us at 731-512-4095 or email Katherine Cothern at katherine.cothern@wth.org 
---
Our History
In the fall of 1995, the Department of Human Services — Childcare Division, the Developmental Disabilities Council and the Department of Health — Maternal and Child Services began group discussions about an effort to increase accessibility to child care services for children with disabilities. The purpose of the joint initiative was to establish a statewide network of technical assistance and training for child care providers including those caring for children with special needs, health issues, and the related care needs of all children. West TN Child Care Resource and Referral is now part of this state-wide collaboration and is funded by a grant of Signal Centers, Inc. through a contract with Tennessee Department of Human Services.
---
Our Services
West TN Child Care Resource and Referral provides services, such as childcare referrals, training, technical assistance and resources to all child care providers in the southwest and northwest districts of Tennessee. The Southwest Counties served are Chester, Decatur, Fayette, Hardeman, Hardin, Haywood, Henderson, Lauderdale, Madison, McNairy and Tipton. The Northwest counties included in the service area are Crockett, Gibson, Benton, Henry, Dyer, Lake, Obion, Weakley, and Carroll.
Services available through the West TN Child Care Resource and Referral include:
Lending library of resource books for providers
Prop/theme boxes
Training opportunities
Children's books
Videotapes
Technical Assistance/Targeted Technical Assistance
Assistance with children who have special needs
The Center offers assistance & trainings on these topics:
Observation and assessment of children
Child development and Developmentally Appropriate Practice (DAP)
Developmentally Appropriate Guidance/Disciplines
Developing policies and procedures
Room arrangement and playground design
Staff development
Health-related topics
---
Training
West TN Child Care Resource and Referral offers training for early care and education providers. Our classes are approved by the Tennessee Department of Human Services and are offered at a variety of dates and times for your convenience. We offer training sessions on many topics to individual centers, family childcare, and group childcare agencies. If several agencies request the same topic, we can collaborate the training.
Tennessee Child Care Provider Training (TN-CCPT) provides many of the large group training sessions. Please call Child Care Resource and Referral at 731-512-4095 or 1-800-858-2738 for more information or you may e-mail us at southwestccrr@wth.org. You can also register for training sessions at www.tnccrr.org.
---
NONDISCRIMINATION NOTICE STATEMENT
West Tennessee Healthcare (WTH) does not exclude, deny benefits to, or otherwise discriminate against any person on the grounds of race, color, national origin, age, religion, disability, Limited English Proficiency or sex, including discrimination based on gender identity, sexual orientation, sex stereotyping or pregnancy in admission to, participation in, or receipt of the services and benefits under any of its programs and activities, whether carried out by WTH directly or through a contractor or any other entity with which WTH arranges to carry out its programs and activities.
For further information about this policy, contact Amy Garner (731) 541-9914.